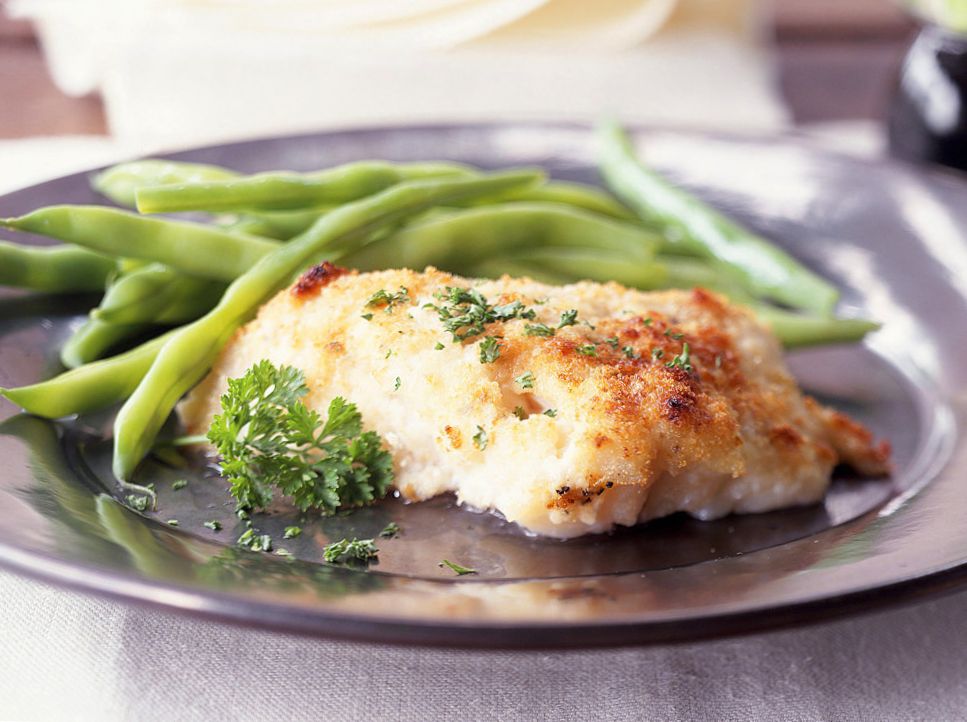 I adapted this recipe from a food mag and it's really tasty – you can use any type of fish, I used cod.  It is 2 points per serving, if following No Count, and just 2 points if tracking (the potatoes would need weighing and adding separately).
Ingredients (serves 2):
2 fish fillets
4 medium-sized tomatoes, sliced
50g reduced fat red pesto (4 points)
50g Protein cheese, grated (25g each is free)
a tbsp lemon juice
fresh basil leaves
Method:
Pre-heat the oven to 180C.
Spray an oven dish with Frylight. Place half of the tomatoes over the bottom of the dish.
Put the fish on top of the tomatoes, sprinkle over the lemon juice and season with black pepper.
Top each fillet with the pesto and half the cheese.
Put the basil leaves on top of the cheese and add the remaining tomato slices.
Sprinkle over the remaining cheese and season again with black pepper.
Cook in the oven for 20-25 minutes.
Served here with potato and carrot mash (using a tbsp of 0% Yeo Valley crème fraiche) and broccoli.
(If tracking, you would need to add in the points for the potato.)