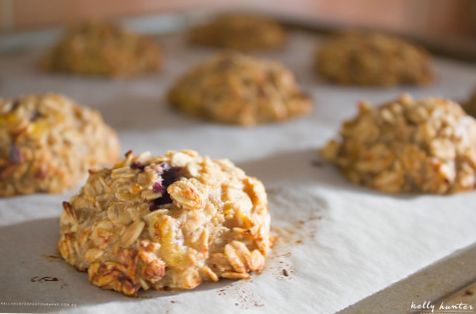 These have just come out of the oven and are such a delicious afternoon treat – perfect with a cuppa!  I've adapted a recipe from the new WW Bakes book in order to make them free on No Count.  If following WW Freestyle, they would be 1 point each if you made 12.
Ingredients (makes 10):
4 bananas, mashed
125g oats
100g blueberries
Method:
Preheat the oven to 180C.
Mix the bananas and oats together in a bowl.
Add the blueberries and stir in carefully.
Use a spoon to place the mixture on a non-stick baking tray. I made 10 biscuits.
Bake for 15 – 18 minutes.
Allow to cool and enjoy!