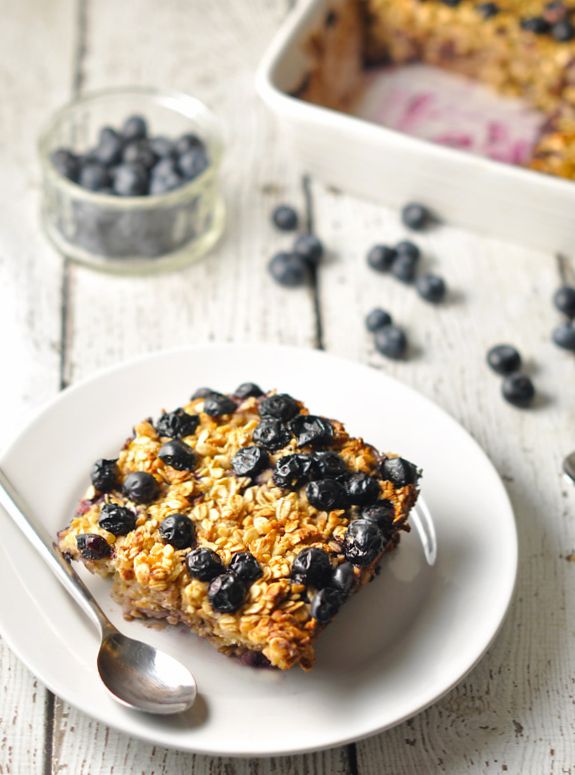 Apple and Blueberry Baked Oats
This makes an ideal breakfast as it can be kept for a couple of days in the fridge.  I take a couple of slices to work and heat them up in the microwave.
No Count – free
WW Freestyle – 3sp
Ingredients (serves 2):
60g oats (I use a supermarket own brand for this)
150ml unsweetened almond milk
2 eggs
a tsp mixed spice
pinch of salt
2 tsp vanilla essence
an apple, chopped into small pieces
70g blueberries
Method:
Pre-heat the oven to 170C.
Mix the oats, mixed spice and salt, and scatter half of it into a silicone sandwich case/tin.
Scatter half of the apples and blueberries over this.
Whisk the milk, eggs and vanilla essence before pouring half over the oat mixture and fruit.
Scatter over the rest of the oats, followed by the fruit and finally the rest of the milk mixture.
Bake in the oven for 35 – 40 minutes.
Serve with low fat natural yogurt (fat-free if following WW Freestyle) or 0% Greek yogurt.
Enjoy!
(If following WW Freestyle, the ingredients are 6sp but are enough for two servings: so 3sp per serving.)