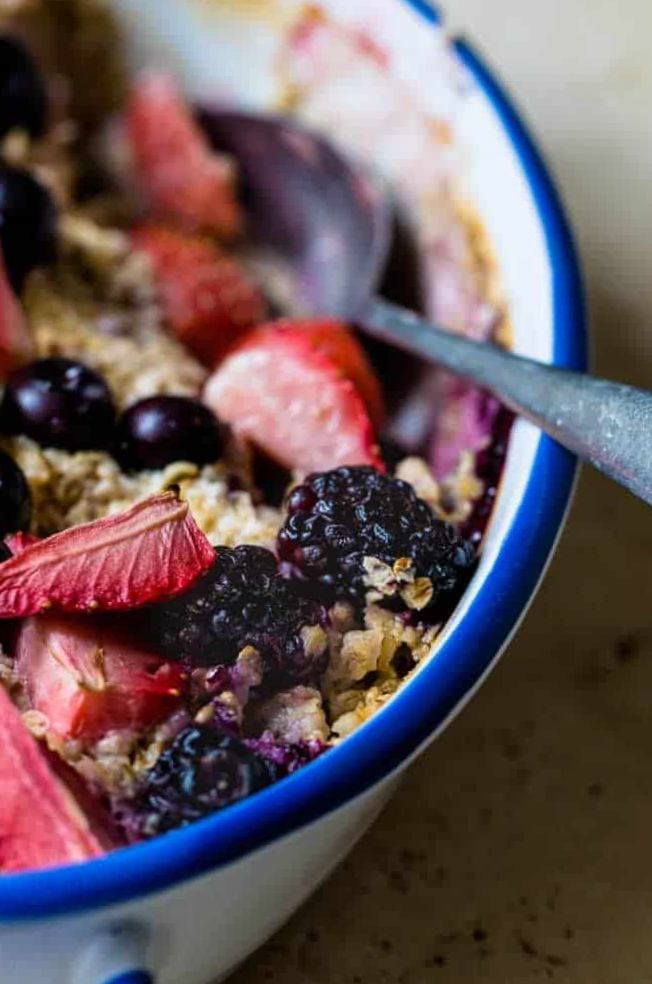 This is really great for those cold winter mornings when it can warm you up from the inside. Free on No Count and 5sp if tracking.
Ingredients (serves 1):
40g oats
150ml unsweetened almond milk
No Count jam – lovingnocount.com/no-count-jam/
fruit
Method:
Put 40g oats in a microwavable dish and add 150ml skimmed milk.
Cook in a microwave – I usually do this for 2 mins 20 secs.
Stir in 2 tsps No Count jam (recipe can be found in 'Desserts') and top with blueberries, raspberries and blackcurrants.
Enjoy!