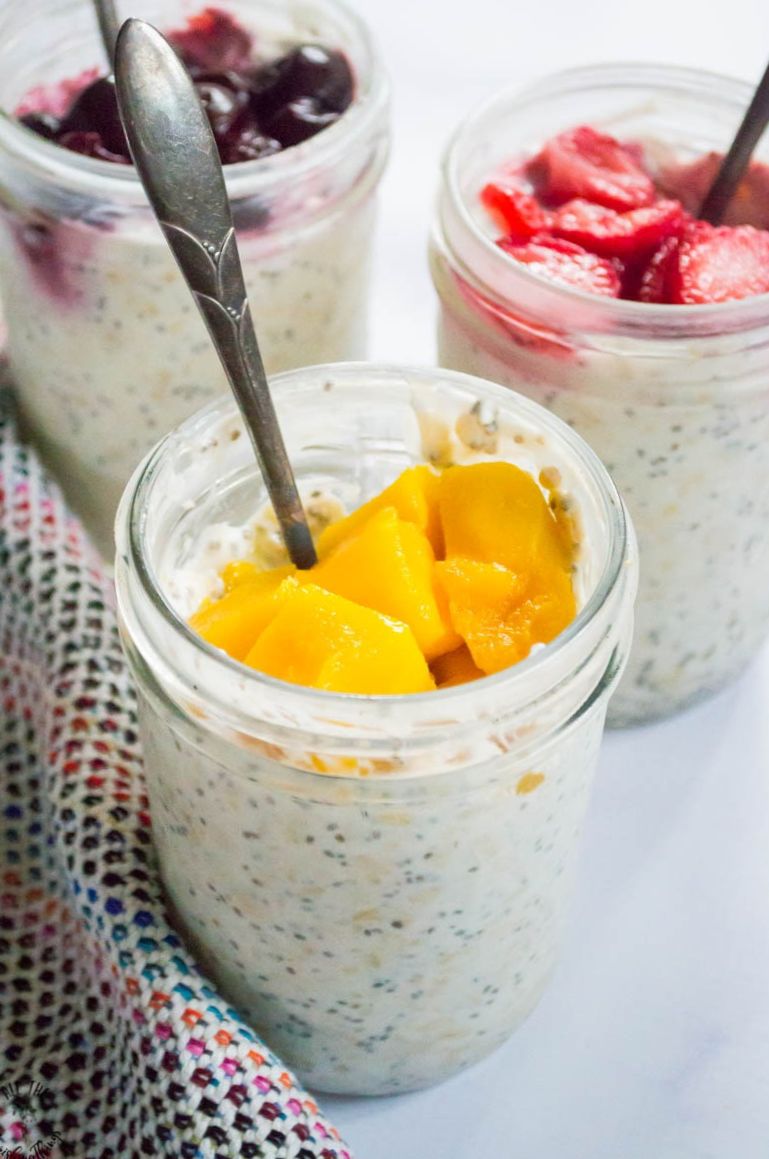 This is my favourite breakfast: it's so tasty and filling and there are so many different variations to it that I'm still having this most days after three years! It's totally free on No Count and 4sp on Freestyle if you use fat-free yogurt. There are many different ways of making overnight oats but this is my favourite recipe:
Ingredients (serves 1):
40g whole porridge oats
4 dessert spoons of low fat natural yogurt
a squirt of Myprotein maple or butterscotch sugar-free syrup
fruit
Method:
Take 40g whole oats and add four dessert spoons of low fat natural yogurt.
Add a squirt of Myprotein sugar-free syrup and mix.
Top with fresh fruit – I usually choose three different fruits, either: blueberries, raspberries, strawberries, blackberries, redcurrants, grapes, kiwi or peach.
It can then be stored in a sealed plastic container overnight in the fridge, all ready for the next morning – ideal if you're in a rush!
You can layer the oats, yogurt and fruit if you wish, or use milk instead of yogurt.
Perfect for taking to work with you:-)