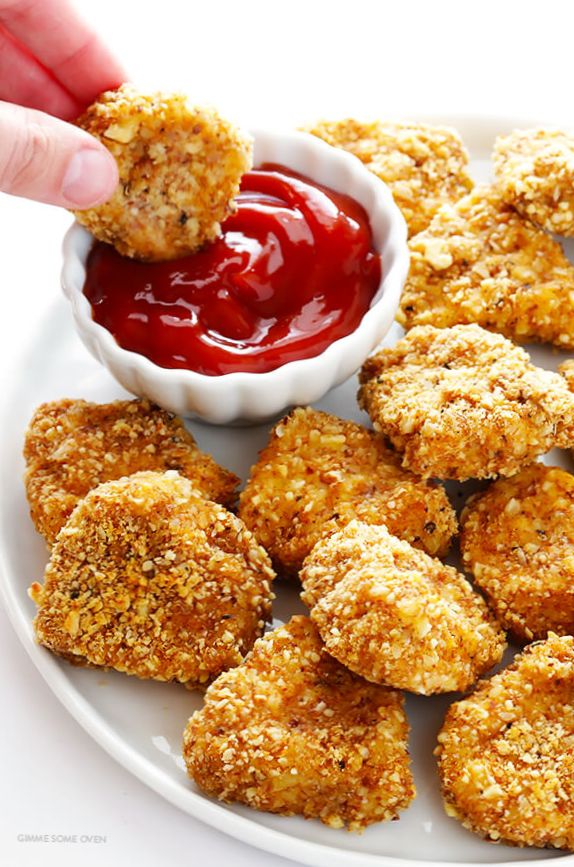 No Count Nuggets           
A great alternative to a takeaway!
This is free on No Count and you would just need to point the bread if tracking.
Ingredients (4 portions):
4 chicken breasts
a 170g pot of 0% Greek yogurt
two heaped teaspoons of wholegrain mustard
two crushed garlic cloves
two teaspoons of lemon juice
one egg
three slices of Warburton's wholemeal bread
Put the yogurt, mustard, garlic, lemon juice and egg into a bowl and mix.
Cut the chicken breasts into nugget-sized pieces.
Put the chicken in the bowl and make sure it is all covered in the mixture.  Cover the bowl and leave in a fridge for 3 or 4 hours.
Meanwhile, blitz the bread in a food processor and season with salt and pepper.
Roll each chicken piece in the breadcrumbs and put on an oven tray, sprayed with Frylight so the pieces don't stick.
Cook on 180C for about 20 minutes.
Can be served with oven-baked chips: peel and cut potatoes into chip pieces.  Put on an oven tray, spray with Frylight and sprinkle with salt.  Cook on 180C for about 45 minutes, turning once.