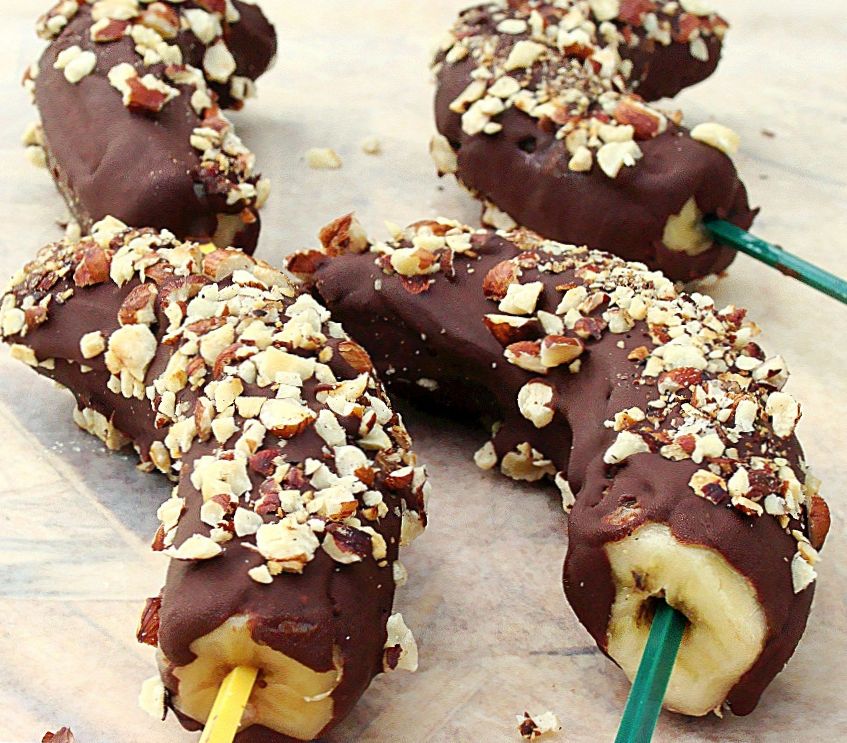 This is a great 'go to' dessert or snack when you need a quick chocolate fix.  It's just 1 point on No Count and 1 point if tracking (plus the points for any yogurt/creme fraiche you serve it with).
 Split open a banana and smother with 2 tsp choc shot.
2. Press the banana, in its skin, together and wrap in tin foil.
3.  Cook in a pre-heated oven on 180C for 15 minutes.  Take out and serve immediately while still hot.
Served here with Yeo Valley 0% creme fraiche.  It hit the spot!