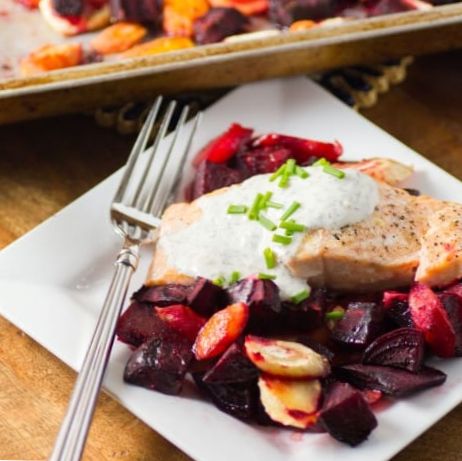 This is a favourite of mine!  You can make it with olives for 1 point a serving or it is free if you leave the olives out.  If tracking, it is also just 1 point for the olives.
Ingredients (serves 2):
2 salmon fillets with the skin removed
a courgette, cut into slices
a red onion, thinly sliced
14 cherry tomatoes
2 garlic cloves, chopped up
up to 28 olives (14 each for 1 point)
a sprinkling of dill
Method:
Preheat the oven to 180C.
Put the courgettes, onion, tomatoes, garlic and olives (if using) into an oven dish and spray with Frylight.
Place the salmon on top and season to taste.  Sprinkle dill over the salmon.
Bake in the oven for 30 – 40 mins.