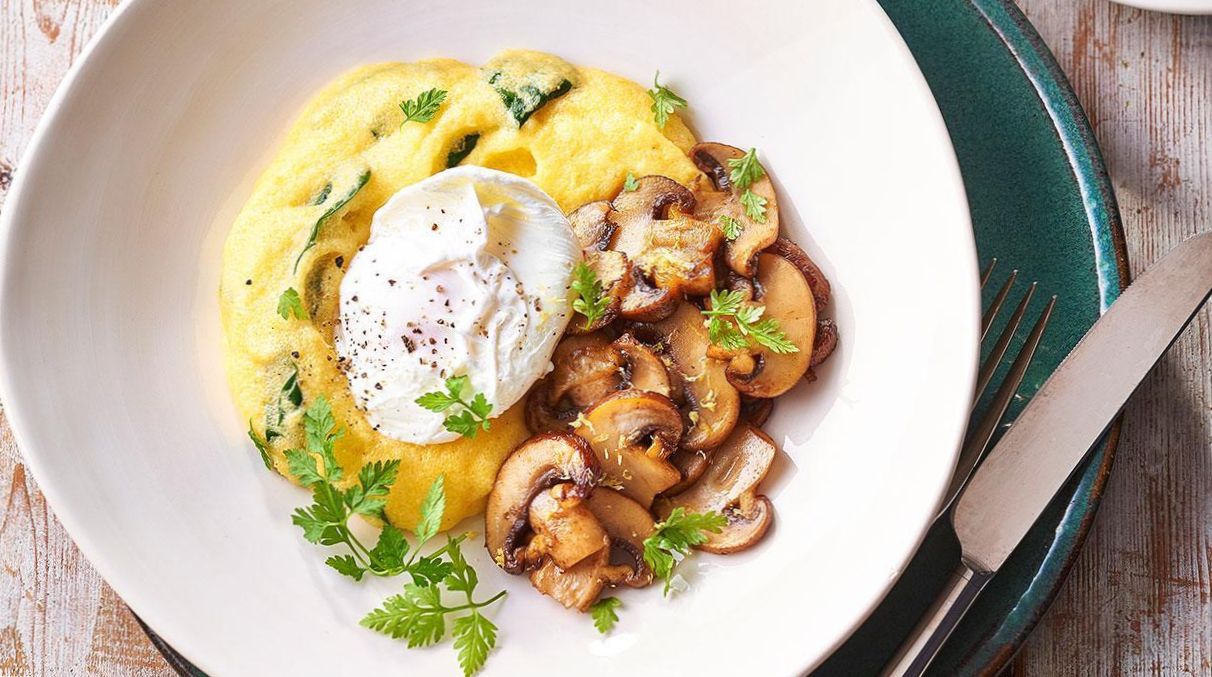 This is a very filling lunch – I managed to eat about three-quarters of it!  It's free on No Count and 6 or 7sp if tracking (depending on the crumpets you use).
Toast the crumpets and use one Laughing Cow lighter cheese triangle to spread on them both.
Cook the mushrooms using Frylight.  I then used the same pan to quickly cook the spinach.
I used a poaching pan for the eggs,  as I'm hopeless at poaching eggs without one!
Enjoy!