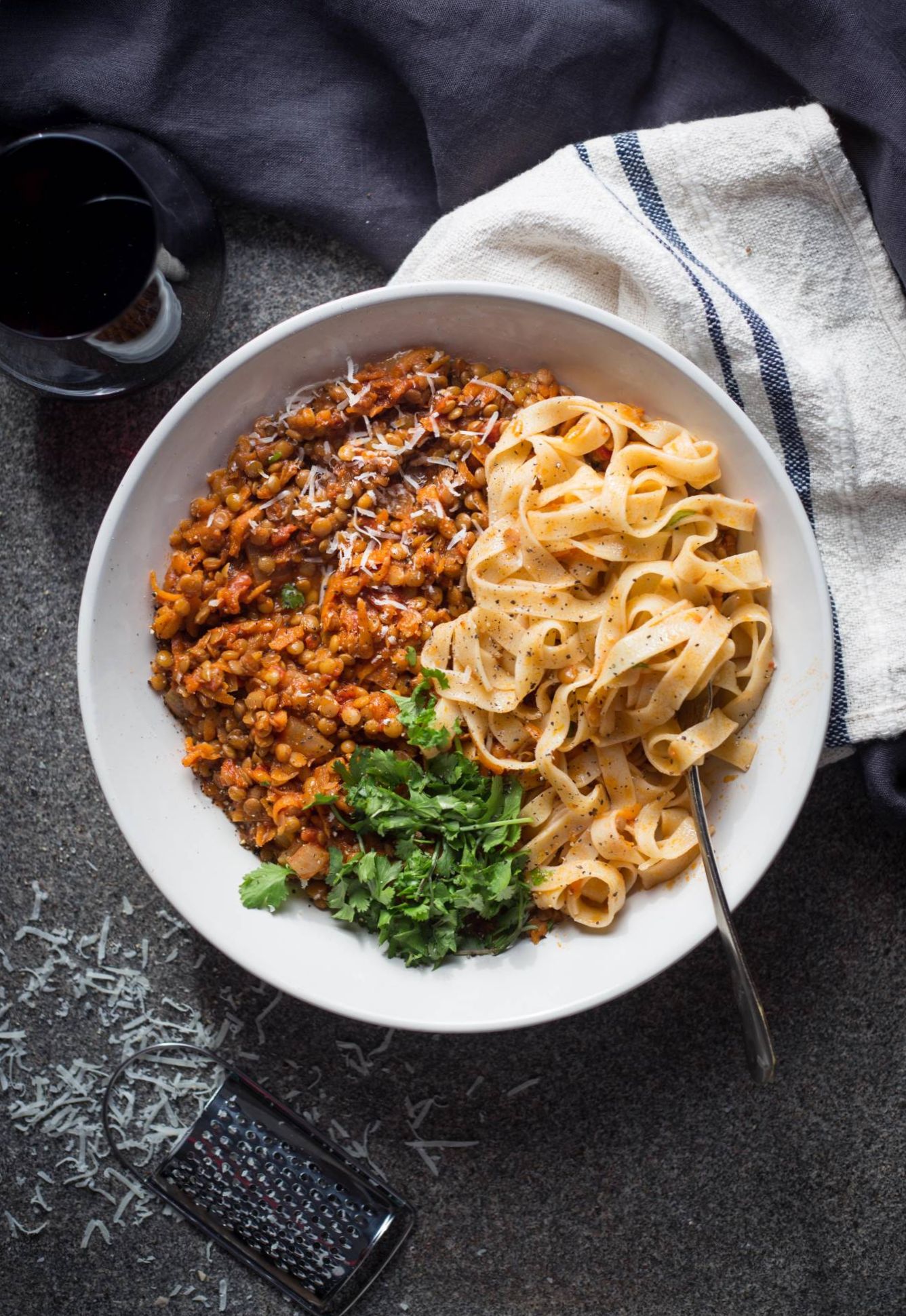 This dish is a family favourite, does not cost a lot to make and is free on No Count.
Ingredients (serves 4 – 6):
a large mug of dried green lentils
can of chopped tomatoes
large onion, chopped
2 peeled garlic cloves, chopped finely
1-2 carrots, chopped
large stick of celery, chopped
mushrooms, chopped
calorie controlled cooking spray or tbsp olive oil from your allowance
2 tsp mixed Italian herbs
pint of stock made with Swiss Boullion
salt and pepper
60g per person of dry wholewheat spaghetti
Method:
In a large heavy saucepan or casserole dish, gently cook the garlic, onion, celery and carrot until soft but not coloured – add water if sticking.
Add the lentils and mushrooms, and cook gently for 10 minutes.
Add the tomatoes and stock, bring to the simmer and simmer really gently for an hour or so until the sauce is thick.
Add herbs and seasoning to taste.
Cook your spaghetti.
If you can do this the night before, it tastes better the next day.  It also freezes well. I have also cooked it in the oven on low for a couple of hours or in the slow cooker.  Enjoy!