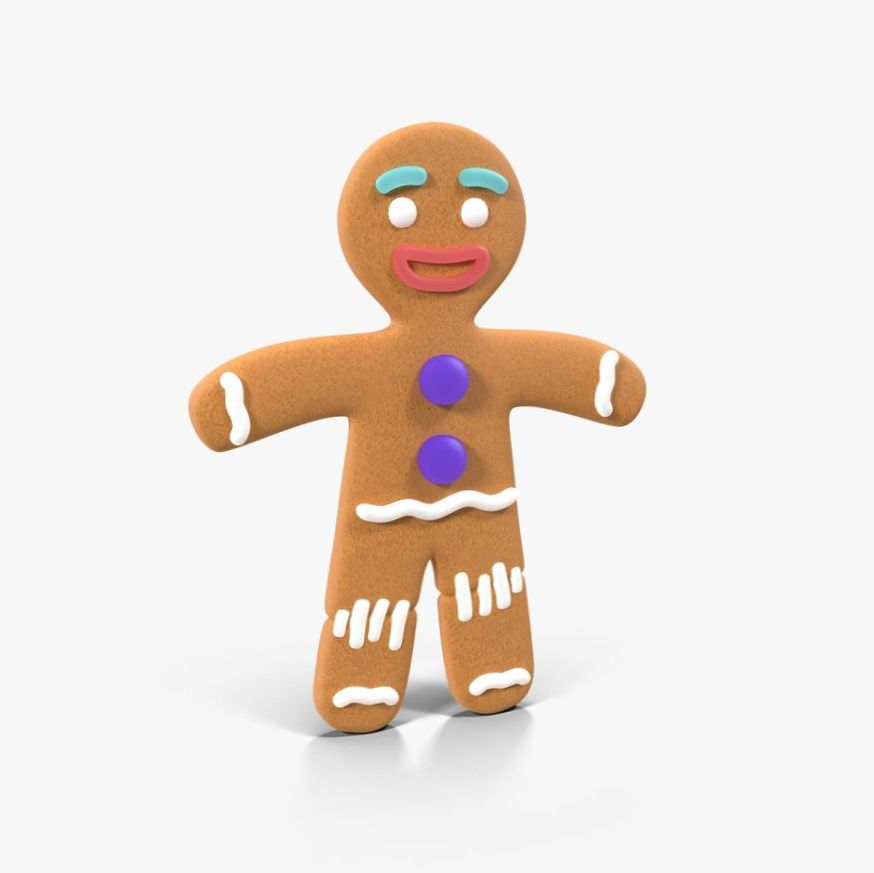 This recipe was born from a little man wanting to get into the spirit of all things spooky this year, so with the help of his mum, Mands (@mands5781), these fantastic gingerbread biscuits were made.
The recipe comes out as free on No Count for 1 biscuit, 3 for 1sp or 6 for 2sp, based on making 25 cookies. If you make them smaller or larger then adjust the recipe in your builder and count accordingly.  If tracking, they come out as 1sp per biscuit.
Ingredients (makes 25):
175g Ready Brek / Supermarket own brand Ready Oats (I used Asda)
1 tsp bicarbonate of soda
5 tsp ground ginger
5 tsp mixed spice
1 tsp cinnamon
45g Sukrin gold
70g Lurpak lightest (or your own choice of low fat spread and adjust sp)
1 egg
1 egg white
3 tbsp Myprotein golden syrup (no counters – use sugar-free syrup)
Method:
Mix the ready oats, spices, Sukrin and bicarbonate together well.
Rub in the Lurpak so the mixture forms a crumb.
Beat the egg with syrup lightly, and add to crumb mix.
Mix well to form a soft dough.
Once the dough has been brought together and kneaded a little, wrap in cling film and chill for 20min.
Preheat oven to 180C.
Line 3-4 trays with greaseproof paper.
Once dough is chilled, roll out and cut your shapes. Place in lines on trays and bake biscuits for 8 -12 minutes until lightly brown and firm.
Transfer to wire racks to cool, and decorate as desired.
These turn out really tasty, and the texture is slightly softer than usual gingerbread made with flour, but they are lovely! Definitely passed the taste test with chief baker!!
We've used chocolate chips and honeycombe to decorate Max's spooky ones- make sure you adjust your points accordingly if you have decorated ones. I've sprayed my stars with edible gold for no extra sp.  Enjoy!