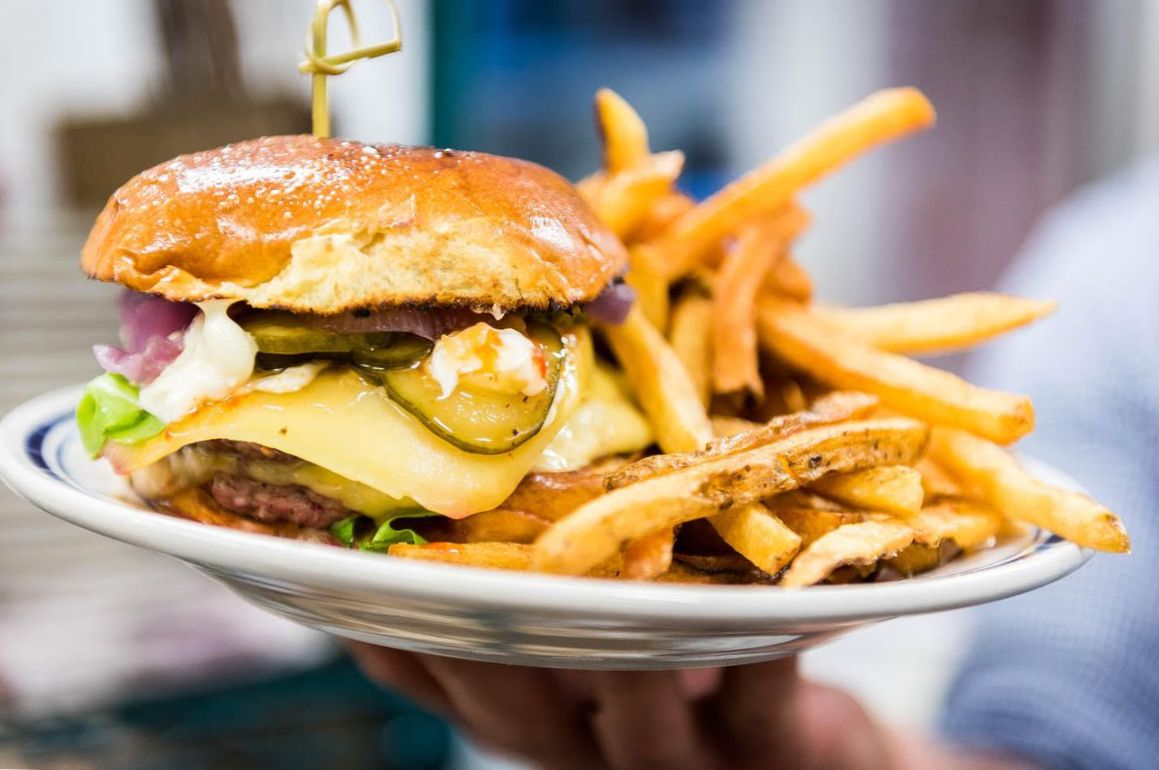 This is a real treat – cook in the oven or on the barbeque.
Ingredients (makes 6):
500g beef mince 5% fat
an egg
a tsp mixed herbs
a heaped tsp wholegrain mustard
an onion, blitzed in food processor
salt and pepper
Method:
Combine all the ingredients and knead together with hands.
Divide the mixture into six and mould six burgers.
Place on a wired tray above an oven tray and cook on 180C for  about 40 mins, turning once.  (Some fat will come out of the burgers during the cooking process so you'll need the oven tray to catch this.)
These can be served on a Schar gluten-free roll or brown sandwich thin with salad, gherkins and 2 tsps Aldi lighter than light mayonnaise.  (Add 1/2 tbsp ketchup for 0 points and/or a low fat cheese slice for 1 point per person.)
Pictured here with paprika sweet potato fries.  Just spray fries with Frylight and sprinkle with paprika – cook in the oven on 180C for about 40 mins.