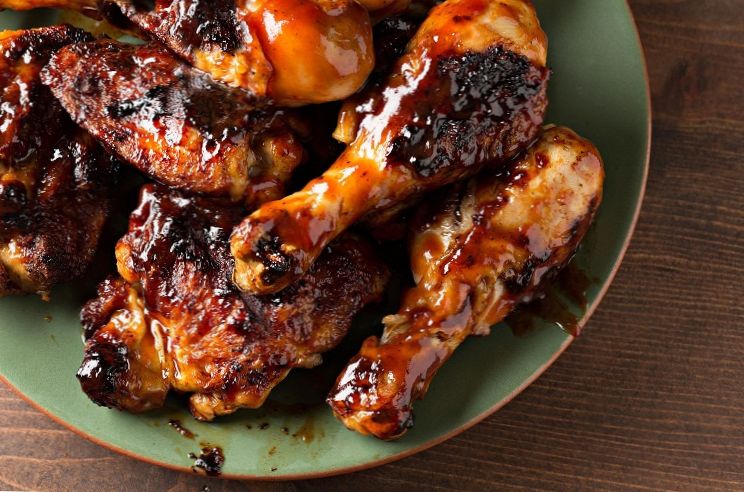 A delightful, quick and easy recipe.  Free on No Count (the whole dish is 2 points between 4 people so you may want to count it as 1 point) or the whole meal is 9 points if tracking (including 50g rice).
Ingredients (serves 4):
4 chicken breasts
200g brown rice
160g sweetcorn
3 tbsp Heinz tomato ketchup 50% less sugar (1 point)
1 tbsp Myprotein sugar-free butterscotch syrup
1 tbsp Worcestershire sauce (1 point)
1 tsp paprika
Method:
Make the marinade by mixing the ketchup, sugar-free syrup, Worcestershire sauce and paprika. Put the chicken in an ovenproof dish and cover in the marinade.  Leave in the fridge for a couple of hours.
Preheat the oven to 180C.
Cook the chicken in the oven for about 50 minutes.
Meanwhile, cook the brown rice. Add the sweetcorn to the rice for the last ten minutes of cooking time.
Served here with broccoli.