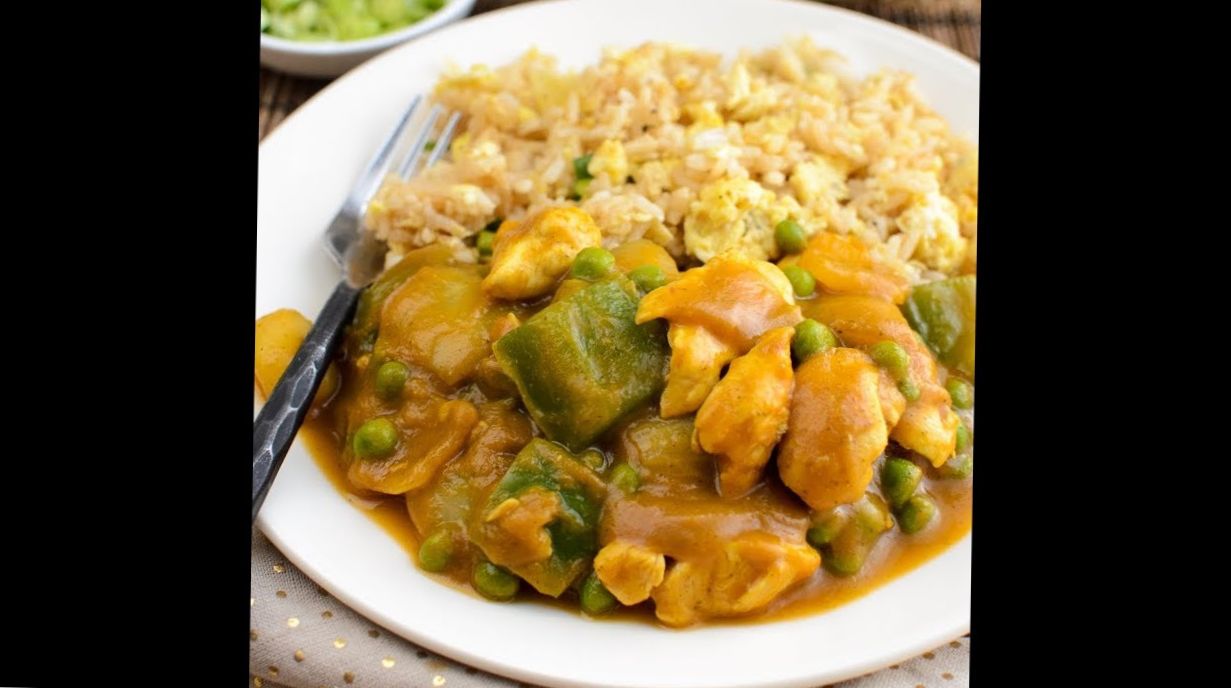 I haven't had a Chinese takeaway since starting No Count in August 2016 so it was brilliant to be able to make a curry at home that tasted just like the Chinese curries I remember.   It is made using one of the Spicentice sachets and is absolutely delicious!  The spice comes with a recipe but I have adapted it slightly to suit No Count.  If following WW Freestyle, you could use Frylight instead of olive oil to make the curry free.  You would then just need to weigh and point the rice you serve it with.
Ingredients (serves 4):
4 chicken breasts, cut into pieces
1 onion, thinly sliced
200g frozen peas
250g chestnut mushrooms, sliced
2 cloves of garlic, crushed
an inch piece of ginger, finely chopped
1 tbsp olive oil (from daily allowance)
½ tsp Splenda/Truvia
300ml chicken stock (made with 1 chicken stock cube)
20g plain flour (5g per person is free)
Spicentice Chinese Curry Spice sachet
Method:
Whisk the flour and Spicentice sachet into the stock and leave to one side.
Heat the olive oil in a wok/large frying pan and cook the chicken for about 8 mins.
Add the ginger, garlic, onion and mushrooms and cook for a further 5 minutes, stirring occasionally.
Stir in the stock mixture, peas and sugar and bring to a simmer.
Allow to simmer for a further 20 minutes, stirring occasionally.
Serve and enjoy!
Served here with 50g brown rice (dried weight).