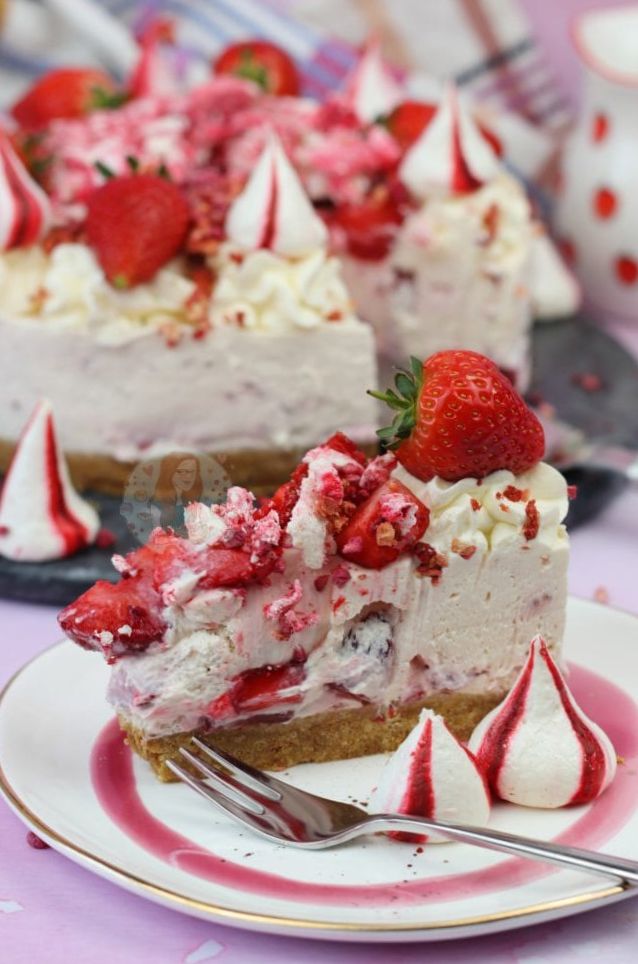 Eton Mess is such a delightful, refreshing summer dessert and this one is free on No Count and WW Freestyle too.
Ingredients for the meringues (makes 7):
4 egg whites
100g Natvia Sweetener
Method:
Preheat the oven to 140C and line two flat baking trays with baking parchment.
Place the egg whites into a bowl and whisk, using an electric hand whisk, until stiff peaks form when the whisk is removed, but the mixture should not look too dry.
Add the Sweetener one dessertspoon at a time until it has all been used, whisking after each one. (The mixture will not remain quite as thick.)
Using a serving spoon, place the mixture onto the baking trays. I made seven but you could make more and have them smaller.
Bake for an hour until the meringues are pale, golden-brown and crisp. Open the oven door slightly and leave the meringues to cool in the oven.
I made the Eton Mess by layering raspberries, low fat natural yogurt, pureed strawberries and crumbled meringue (I used half of a meringue in each).  It is soooooo good and highly recommended!
This is what the meringue looks like when it is cooked.  As it is being crumbled up for the Eton Mess, it doesn't really matter what it looks like as it comes out of the oven:-)