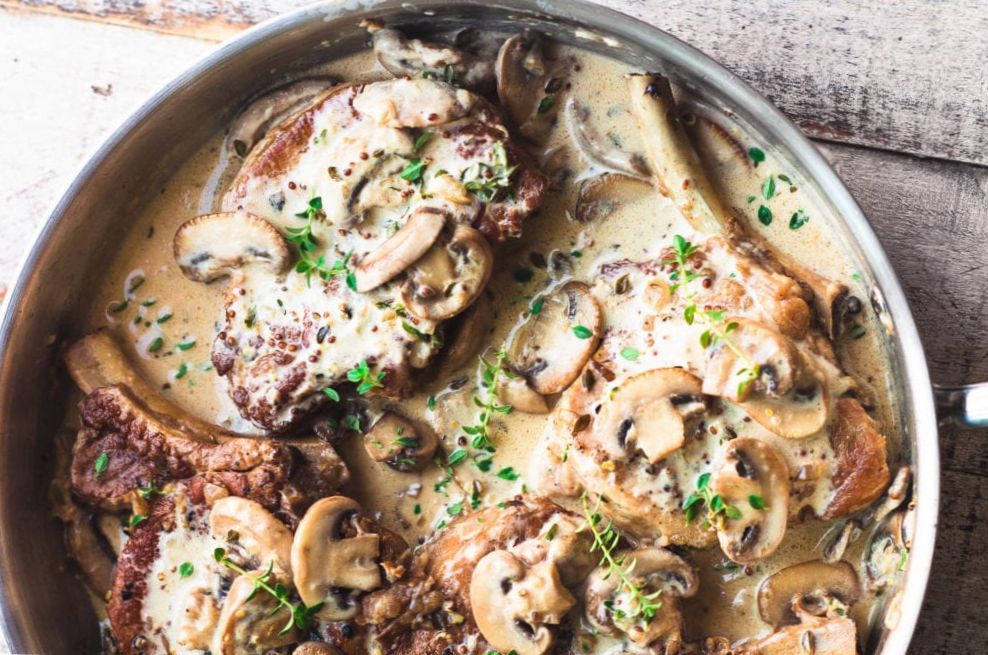 This is a delicious sauce and goes very nicely with a chilled glass of white wine, if you have the weeklies to spare.  It is free on No Count and 5sp on WW Freestyle; you would also need to point any rice or potatoes you served with it.
Ingredients (serves 2):
2 pork steaks with any fat removed
an onion, diced
a garlic clove, crushed
150g chestnut mushrooms, sliced
150ml chicken stock
200g Yeo Valley 0% creme fraiche
2 tsp wholegrain mustard
salt and pepper
Method:
Cook the pork steaks – either in the oven or fried using Frylight. I cooked it in the oven on 180C for 40 mins.
Prepare the sauce when the pork is nearly ready.
Spray a deep frying pan/wok with Frylight and cook the mushrooms, onion and garlic for about 5 mins.
Add the chicken stock and bring to the boil; let it simmer for a couple of minutes.
Add the crème fraiche, mustard and season. Stir in and allow to simmer for another couple of mins.
Served here with brown rice, cauliflower and broccoli mash.