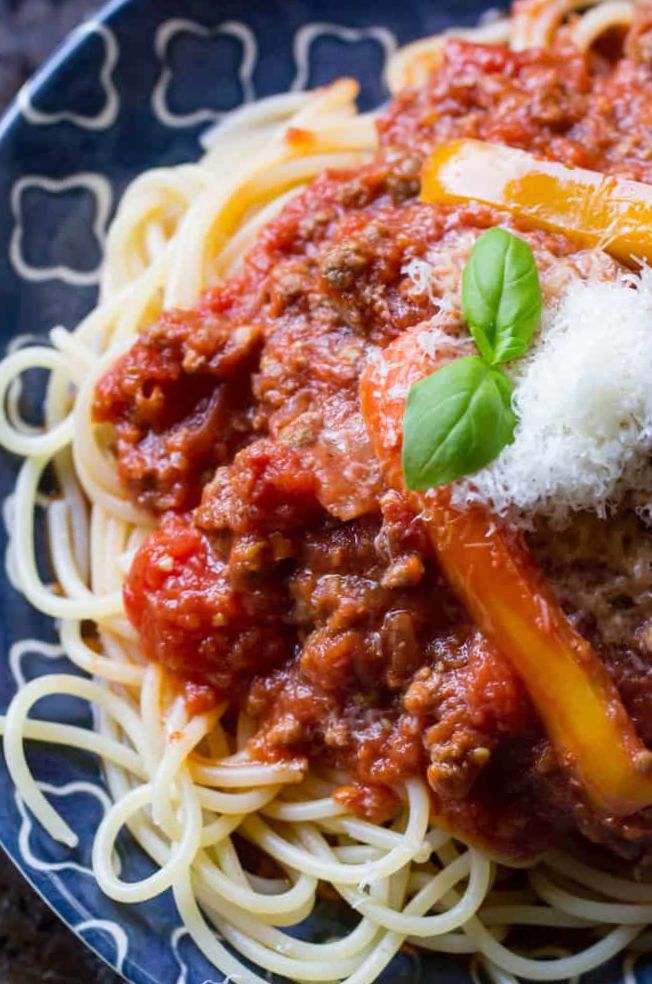 A delicious alternative to a popular dish – free on No Count and 11 points if tracking.
Ingredients (serves 4):
500g beef mince 5% fat
an onion, finely chopped
2 garlic cloves, crushed
2 tsp chipotle paste
2 x 400g chopped tomatoes
100g chestnut mushrooms, sliced
280g wholemeal penne pasta (dried weight)
200g Yeo Valley 0% crème fraiche
100g Protein cheese, grated (25g each is free)
Method:
Brown the mince. Add the onion and cook for five minutes, while stirring.
Add the garlic, chipotle paste and chopped tomatoes, and season well. Leave to simmer for 15 minutes.
Transfer to a lidded oven dish and add the mushrooms. Place in a pre-heated oven (180C) for 30 minutes.
Meanwhile cook the pasta. Once the pasta is cooked, stir in the crème fraiche and season well.  Stir in half the grated cheese.
Take the mince out of the oven and put the pasta on top. Sprinkle the remaining grated cheese over.
Place back in the oven for 10 – 15 minutes.
Serve and enjoy!
Served here with broccoli and cauliflower mash – I use a dessertspoon of Yeo Valley Crème fraiche and seasoned well.