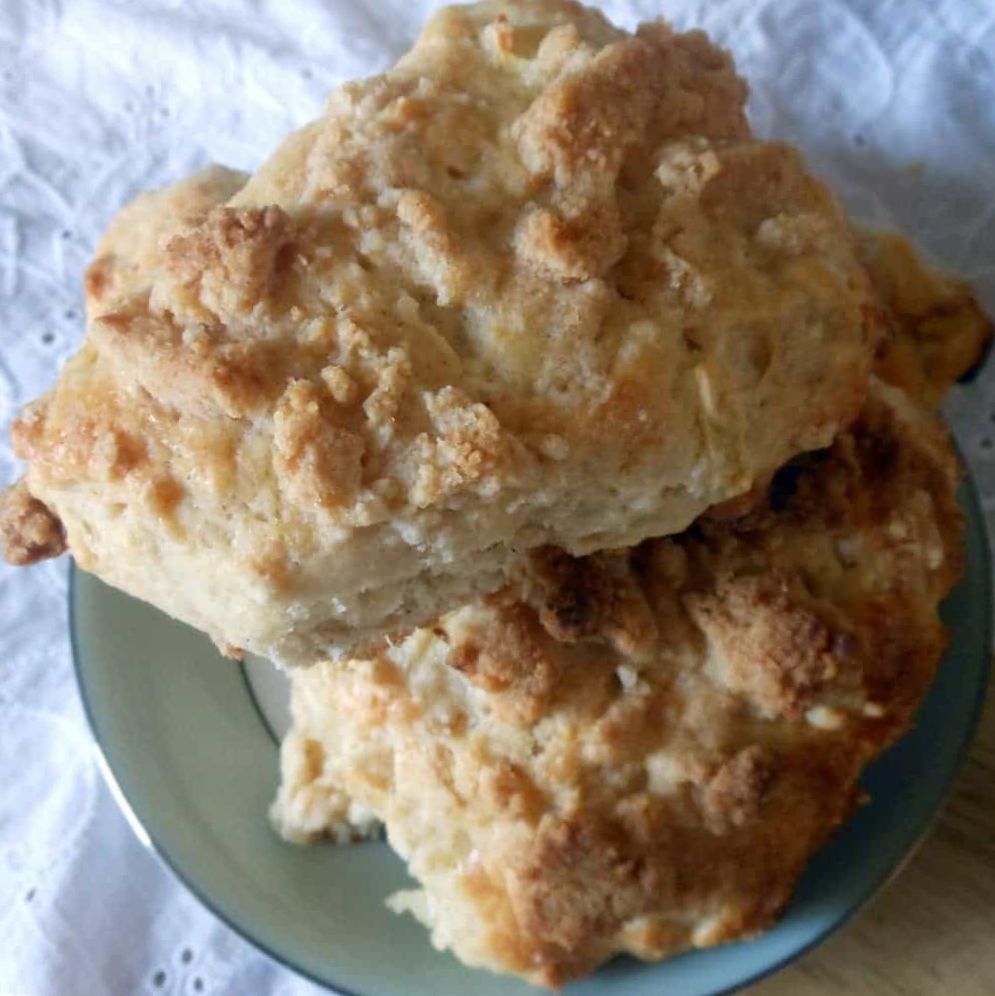 This is another recipe that I've adapted from the 'No Count Jam Tart' one and the almonds on top really work well with the other ingredients.  I've enjoyed them served warm with low fat natural yogurt or with a low fat custard (if I have the points to spare).
If following WW Freestyle, these apple pies are three points each.
Ingredients (makes 6 – 8):
85g Mornflake oatmeal
80g blitzed oats
2 flat tbsp Splenda/Truvia/Natvia/Canderel
a pinch of salt
a pinch of bicarbonate of soda
1 tbsp olive oil
the zest and juice of one lemon
20g plain flour for rolling out the dough (5g per person is free)
Ingredients for the filling:
3 apples
12g flaked almonds (2g per person is free)
Method:
Pre-heat the oven to 180C.
Mix the oatmeal, oats, Splenda, lemon zest, salt and bicarbonate of soda in a bowl.
Stir in the oil, lemon juice and 50ml hot water.
Scatter the 20g plain flour on the kitchen top and roll out the dough. Use a pastry cutter to cut out 6 – 8 circles.  (It depends on how good the rolling out went as it can be tricky.)
Put these into a muffin tray and gently press them down so that they fit into the mould.
Bake in the oven for about 15 minutes.
While they are baking, peel and dice the apples. Put them in a pan with a small amount of water and cook for 5 – 10 minutes, until they are soft.
Drain the water from the apples and carefully mash them.
When the pastry bases are cooked, leave to cool before adding the apple and putting the flaked almonds on top.
They will keep in a fridge for a couple of days and can be reheated in a microwave so you can enjoy them warm.  Enjoy!