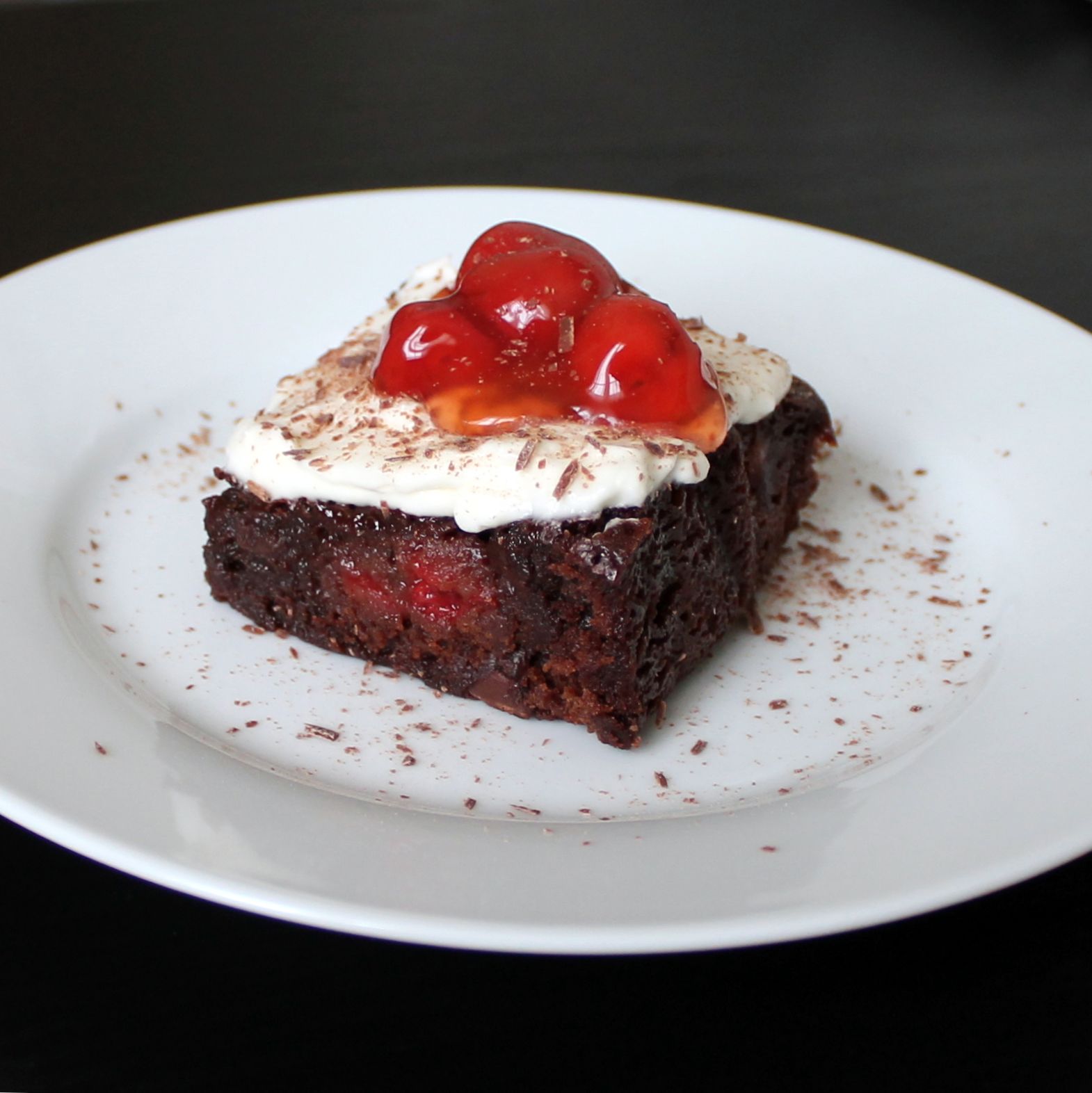 These are absolutely lush, a really chocolate treat!  On No Count, they are 1 point each or 2 for 3 points.  If tracking, they are 3 points each.
Ingredients (makes 8):
100g Ready Brek
2 flat tbsp Splenda
1 tsp baking powder
1 heaped tsp cinnamon
62g cocoa powder
32g Flora light, melted (4g per person is free)
1 tbsp olive oil (out of daily allowance)
2 tsp vanilla extract
2 tbsp sugar-free maple syrup (I used the Myprotein one, available online)
2 eggs
100ml skimmed milk
200g cherries, cut into small pieces (I used frozen ones and defrosted them before chopping them up)
a large banana, mashed
Method:
Pre-heat the oven to 180C.
In a bowl, mix the Ready Brek, 2 flat tbsp Splenda, baking powder, cinnamon and cocoa powder.
In a separate bowl, mix the milk, sugar-free maple syrup, vanilla extract, Flora, olive oil and eggs. Pour this mixture into the other bowl and mix.
Add the chopped cherries and banana, and stir in.
Pour the mixture into a flat baking tin: I used one that was 18cm x 24cm.
Place in the oven and bake for 30 mins.
Take out and leave to cool for 5 mins before cutting the mixture into 8 pieces.
Allow to cool for a further 10 mins before taking out of the baking tray and putting on a wire rack to cool.
Enjoy!