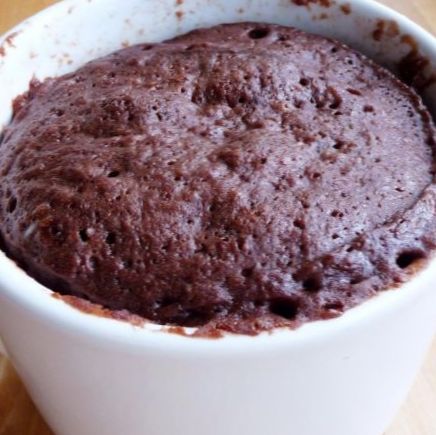 This pudding is absolutely divine and at just 1 point each on No Count, it's worth having a No Count day just to try it!  If tracking, it's 4 points per serving.  (I've done a variation on this recipe for next week.)
Ingredients (makes 4):
100g Ready Brek
1 tsp baking powder
1 tbsp Splenda/Canderel/Truvia
2 eggs
16g Flora, melted (4g per person is free)
1 tbsp olive oil
5 tbsp skimmed milk
1 tsp vanilla extract
8 tsp Choc Shot
a tin of mandarins in juice or an orange, peeled and cut into chunks
1 tbsp MyProtein sugar-free maple syrup (optional)
Method:
Pre-heat the oven to 180C.
Put the Ready Brek, Splenda and baking powder into a bowl and mix.
In a separate bowl, add the olive oil, Flora, eggs, milk and vanilla extract and whisk. Then pour this mixture into the Ready Brek mixture and stir until the consistency is smooth.
Mix in 4 tsp Choc Shot.
Share the mandarins/orange between four small pudding bowls and add a squirt of sugar-free syrup (optional).
Put the mixture on top of the mandarins/oranges.
Make a hole in the mixture and add a tsp of Choc Shot into each one before covering it up.
Bake in the oven for about 20 minutes. Enjoy!
Can be served with low fat natural yogurt, Skyr natural yogurt or Yeo Valley 0% crème fraiche.