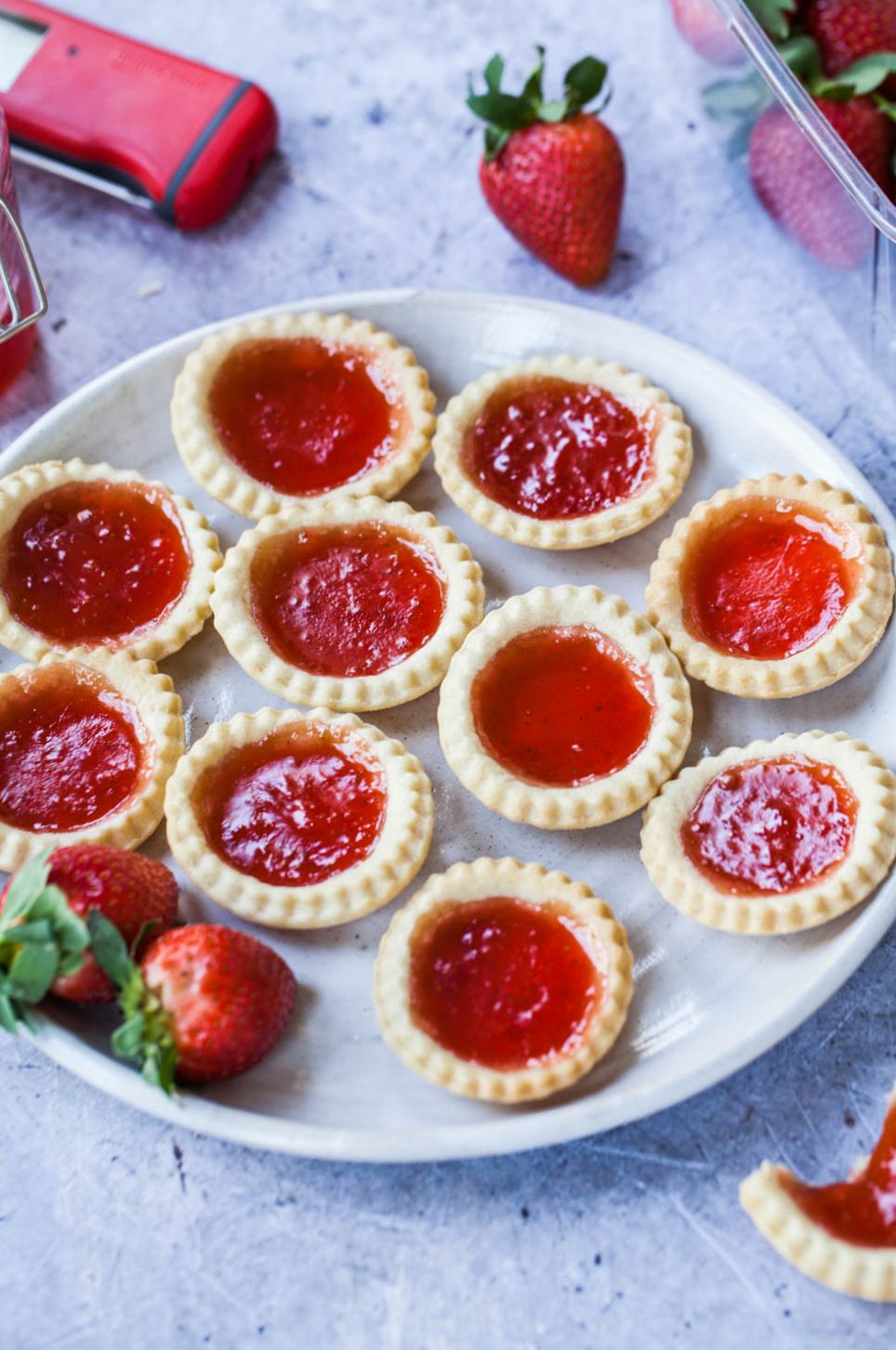 I decided to have a go at making these but wanted to make sure the 'pastry' tasted good so I decided to use the Lemon 'Oatie' recipe (with a slight amendment) for the base.  It worked a treat – and they taste delicious with the No Count jam.  They are free on No Count – if tracking, they are 3 points each.
Ingredients (makes 8):
85g Mornflake oatmeal
80g blitzed oats
2 flat tbsp Splenda/Truvia/Natvia/Canderel
a pinch of salt
a pinch of bicarbonate of soda
1 tbsp olive oil
the zest and juice of one lemon
30g plain flour for rolling out the dough (5g per person is free)
Method:
Pre-heat the oven to 180C.
Mix the oatmeal, oats, Splenda, lemon zest, salt and bicarbonate of soda in a bowl.
Stir in the oil, lemon juice and 50ml hot water.
Scatter the 30g plain flour on the kitchen top and roll out the dough. Use a pastry cutter to cut out 8 circles.
Put these into a muffin tray and gently press them down so that they fit into the mould.
Bake in the oven for about 15 minutes.
Once they have cooled, fill each one with No Count jam.
(The No Count jam recipe can be found here: www.lovingnocount/no-count-jam/ )
This is the oatmeal I use: