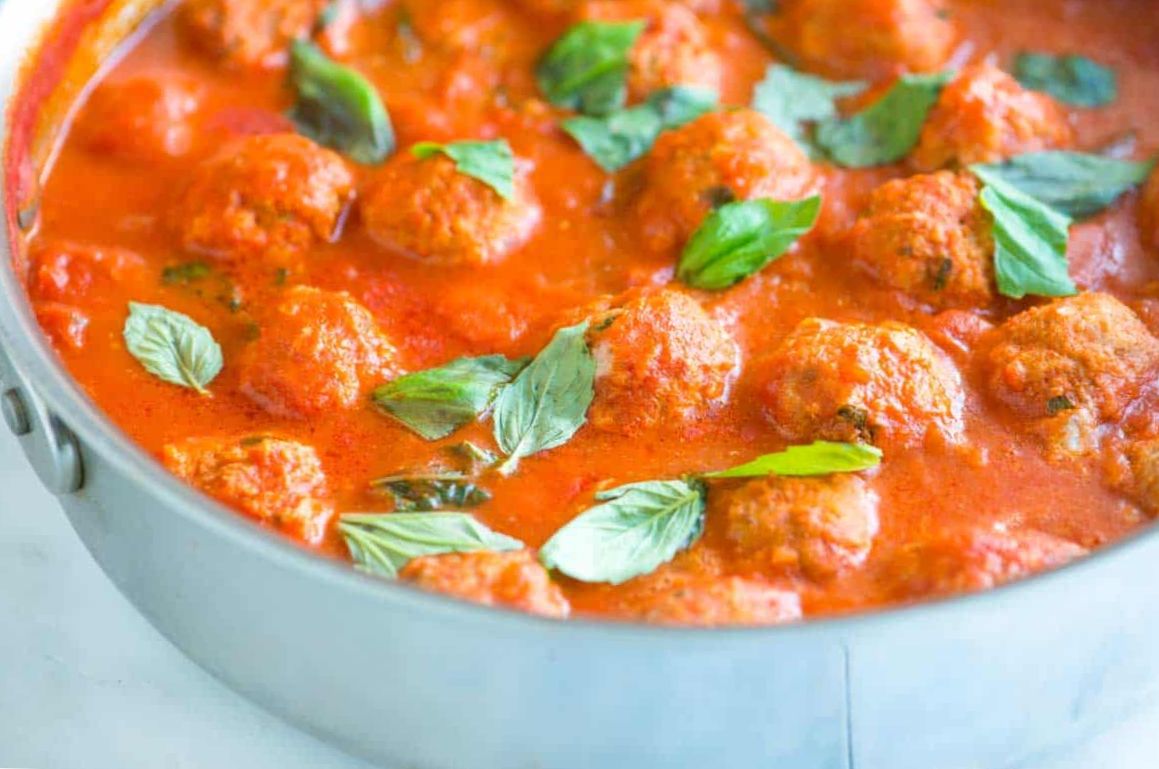 Many thanks to Ann (@armyannie) for letting me have this recipe to add to the website.  It's delicious and well worth trying!  The meatballs are free on No Count and, if tracking, they are 5 points per serving.
Ingredients (serves 4):
40g bulgar wheat
500g beef mince (5% fat)
half an onion, finely chopped
4 garlic cloves, crushed
2 teaspoons ground cumin
1 tsp cinnamon
a handful chopped fresh parsley
a butternut squash, cut into chunks
2 tsp olive oil
1 tsp mixed herbs
400g chopped tomatoes with herbs
2 tbsp tomato puree
250ml vegetable stock
Method:
Pre-heat the oven to 180C.
Put the butternut squash chunks in an oven dish and spray with Frylight. Cook in the oven for 20 minutes.
Meanwhile, make the meatballs. Soak the bulgar wheat in boiling water (just enough to cover it) and put the mince, onion, 2 garlic cloves, the cumin, cinnamon and parsley in a bowl.
When the water has soaked into the bulgar wheat, add that to the bowl too and mix it all together.
Mould the mixture into small balls and chill in the fridge while you make the sauce.
Put the olive oil in a frying pan/wok and fry the remaining 2 cloves of garlic.
Add the tinned tomatoes, tomato puree and vegetable stock, and season to taste.
Simmer for a couple of minutes.
Take the butternut squash out of the oven and pour the sauce over it. Place the meatballs in the sauce.
Cook in the oven for about 35 minutes. Serve and enjoy!
Great served with 70g wholewheat spaghetti (dried weight) which is free on No Count.