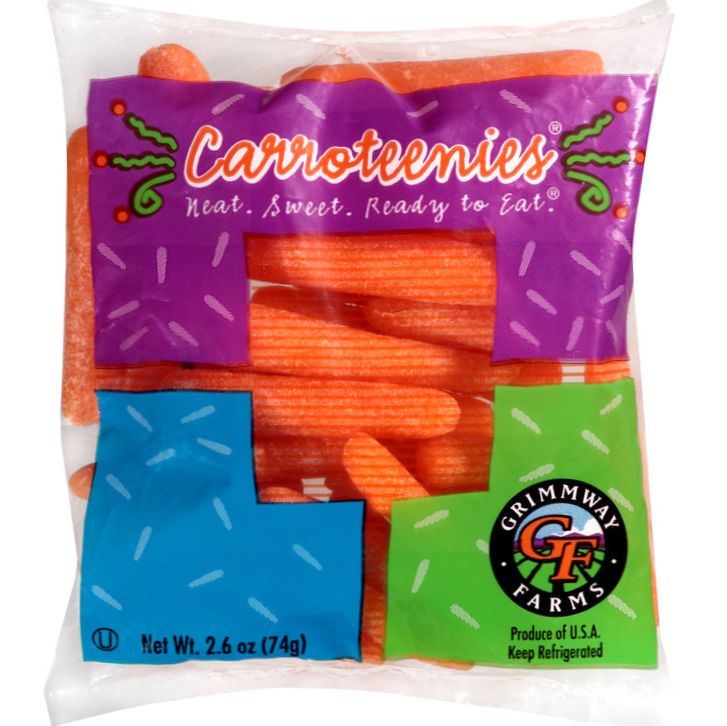 This new, delicious recipe comes from my Connect friend Mands (@mands5781). It's her third go at baking with beans: this time a light, fruity carrot cake which is as soft and squidgy as Blondies – hence the term "Carrotinies". They are 1 point each on No Count and WW Freestyle, or 2 pieces for 3sp. I made these yesterday and they really are scrumptious – very light and fruity! Thank you Mands for another fantastic recipe!
(Photos courtesy of Mands.)
Ingredients (makes 12):
For the 'Blondie' base:
400g tin of cannellini beans, drained and washed
3 eggs
28g Lurpak lightest
2 tbsp 0% Greek yoghurt
70g raw carrot, grated
25g sweetener to taste (depending on your preference and choice of sweetener. I use Sukrin Gold)
1tsp vanilla extract
5tsp baking powder
1/2 tsp cinnamon
1/2 tsp mixed spice
1tbsp Myprotein sugar-free golden syrup
30g Whitworths mixed fruit and peel
zest and juice of an orange
27g Allinson's wholemeal self-raising flour
For the topping:
185g quark
1/4 tsp vanilla bean paste
10g Canderel sugarly sweetener
20g chopped walnuts
orange zest
Method:
Preheat the oven to 180C
Line a square brownie tin with baking paper.
Put the beans, Sukrin, low fat spread, one egg and 2 tbsp Greek yoghurt in a food processor and blend until a puree.
In a separate bowl, whisk the remaining eggs. Fold the mixture into the bean puree. Add the vanilla extract, cinnamon, mixed spice, sugar-free syrup and fold well to combine.
Then add the fruit, carrot, orange juice and zest, the flour and baking powder and fold in.
Pour this mixture into the tin evenly and shake so it settles nicely and bake for 25-30 minutes: or until the top is golden brown and firm, and a toothpick inserted into the middle of the pan comes out clean.
While the cake is cooking, beat the quark and vanilla bean paste with the white sweetener and leave in the fridge.
Remove the cake from the oven and leave to cool in the tin for 15 minutes. Turn out onto a wire rack, remove the baking paper and leave to cool completely.
Once cooled, top with the cheese topping, walnuts and orange zest.
Cut into 12 slices and enjoy!!