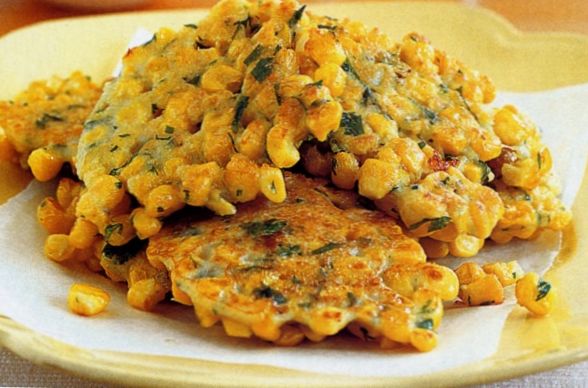 Fancy something a bit different for lunch? Try this recipe which was very kindly provided by Shona, a WW member.  I've tried them and they make a super, delicious and filling lunch; hubby really enjoyed this one!  Each fritter would be 2 points, if tracking.
Ingredients (serves 2):
a carrot, grated
a courgette, grated
4 spring onions, finely chopped
2 garlic cloves, crushed
a handful each of coriander and parsley, finely chopped
2 tbsp oat bran
2 large eggs
2 Laughing Cow lightest cheese triangles
Method:
Mix the carrot, courgette, spring onion, garlic, coriander and parsley.
Beat the eggs and mix in the oat bran, then blend in the cheese triangles.
Mix the egg mixture with the veg mixture.
Spray a frying pan with Frylight and cook half the mixture first. Shape the fritter when it's just been put into the pan.
Cook for 5 minutes each side, turning once or twice. They will go quite dark brown, but they still taste amazing!
Served here with bacon medallions and cherry tomatoes.