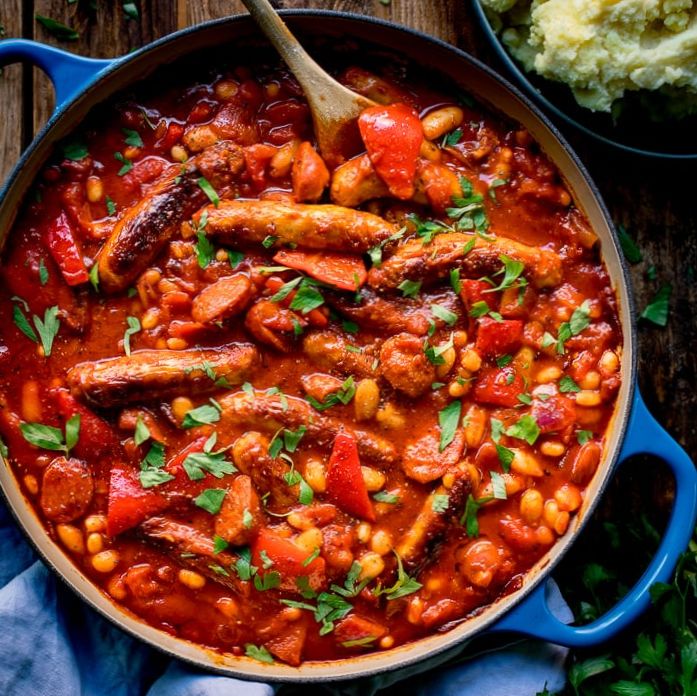 This is another recipe that's very easy to make and my favourite one (so far) using Heck sausages.
No Count: 2sp
WW Freestyle: 5sp (plus any potatoes you served it with)
Ingredients (serves 4):
16 Heck chicken Italia sausgaes
2 red onions, sliced
200g tin of red kidney beans
400g tin of baked beans
400g tin of chopped tomatoes
1 tsp mixed herbs
1 tsp ground cumin
1 tsp ground coriander
1 tsp paprika
salt and pepper
Method:
Pre-heat the oven to 170C.
Put all the ingredients into a casserole dish, stir, season and cook for two hours.
Take out to stir after one hour.
Enjoy!
Alternatively, you can cook this in the slow cooker which is how I usually cook it now.
Served here with new potatoes, broccoli and carrots.