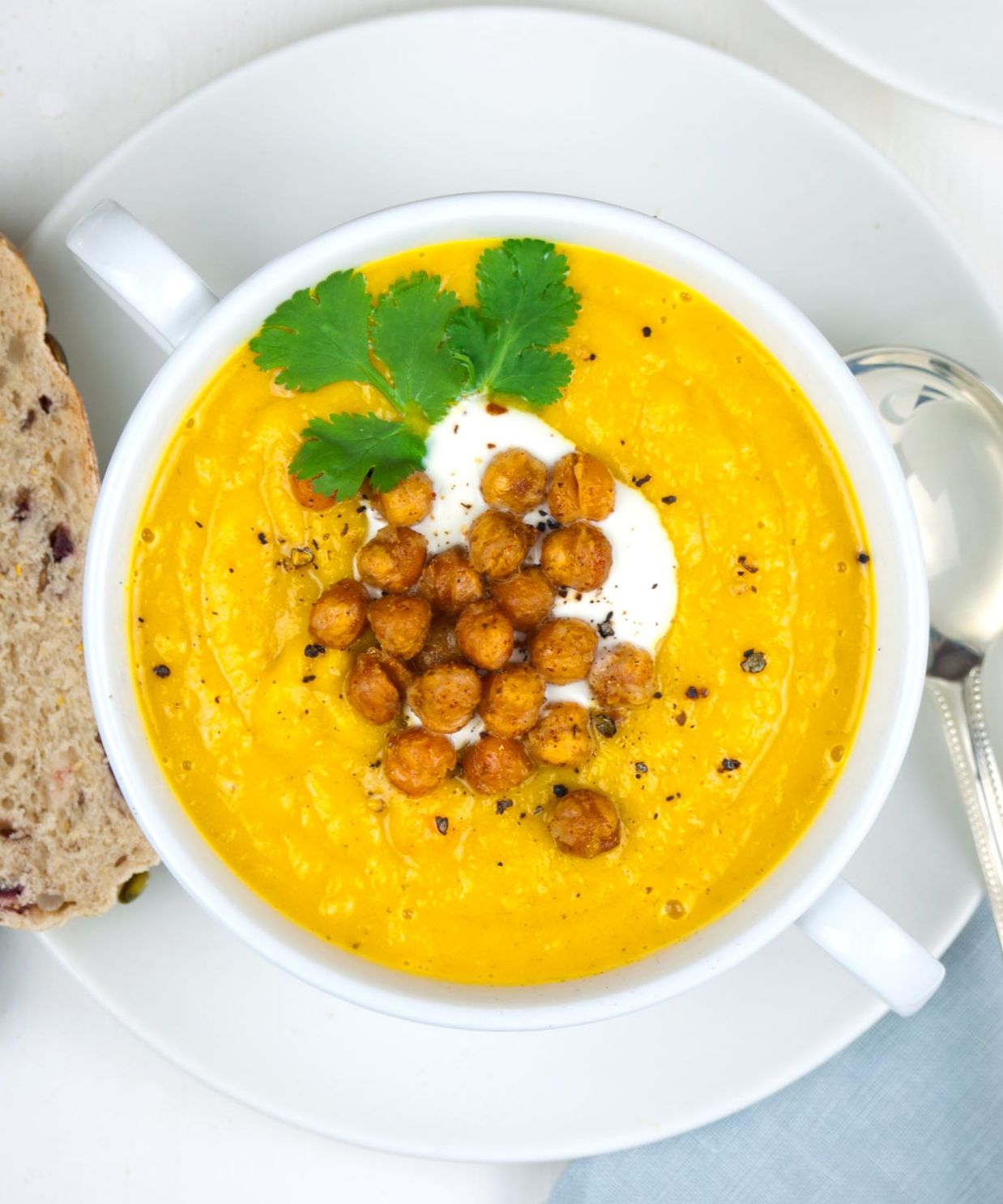 Here's another soup to keep us warm while the weather is colder.  It has a sweet taste to it but is great if you fancy trying something different.  It is free on No Count and 3sp on WW Freestyle.
Carrot and Parsnip Soup
Ingredients (serves 4):
5 parsnips, cut into chunks
5 carrots, cut into chunks
an onion, chopped finely
100g split yellow peas
800ml chicken or vegetable stock (made with one stock cube)
2 tsp dried mint
1 tsp mixed herbs
Method:
Put all the ingredients into a pan, season to taste, and bring to the boil.
Allow to simmer for 45 minutes.
Take off the heat and use an electric hand whisk to blend the soup until it is smoother – I do leave a few chunks in it.
Enjoy!
Served here with a WW wrap, Aldi lighter than light mayo, ham and cucumber.  (All free on No Count.)