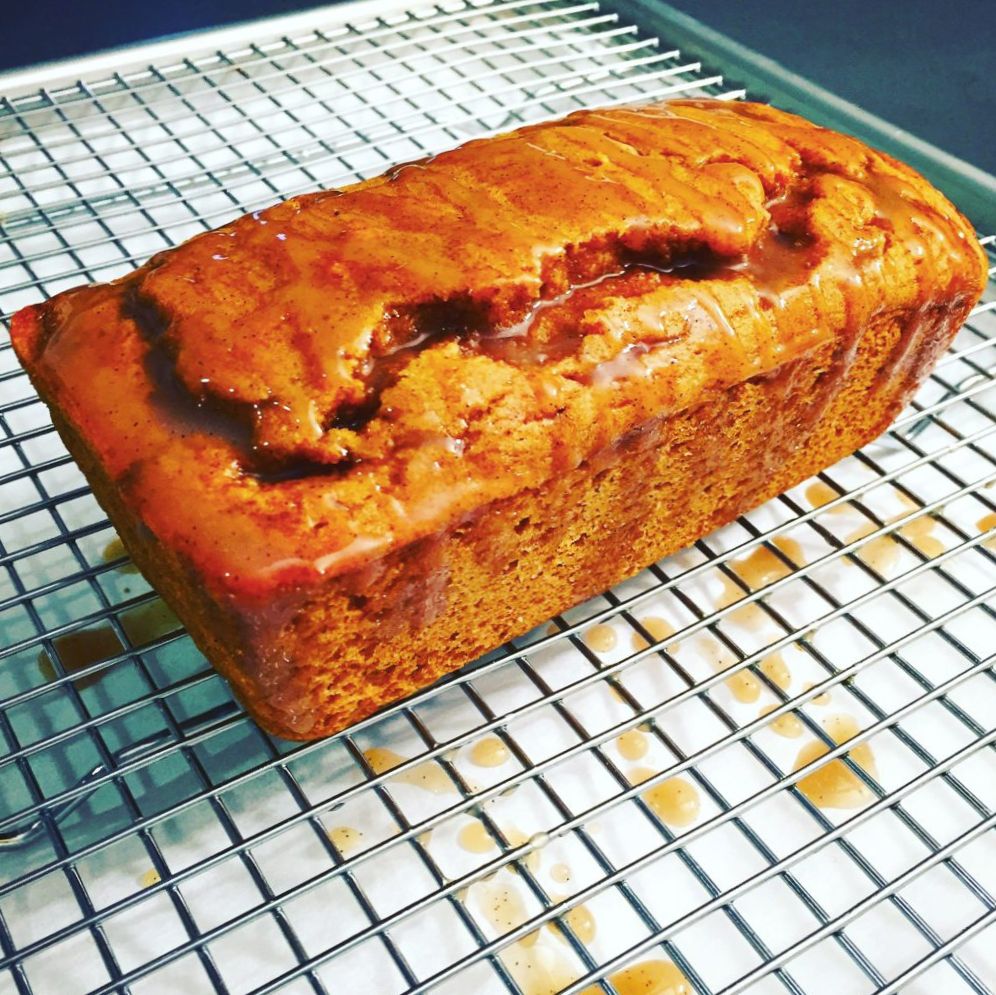 Many thanks to Mands (@mands5781) for sharing this recipe of hers. It encompasses all the flavours of autumn that she loves, with a fraction of the calories.  It serves 6 generous slices which work out at 1 point each, on No Count.  If you serve it without the topping, one slice would be free on No Count, or two slices would be 1 point.  To make it totally free omit the dates and add more sukrin gold to taste.
If tracking, it would be 2 points per slice.
Ingredients (serves 6):
For the cake:
100g cooked pumpkin
1 ripe banana
1 egg
30ml Jordan's Pumpkin Spice skinny syrup
20g dates
50g porridge oats, blitzed
1tsp baking powder
1tsp mixed spice
1tsp sukrin gold brown sweetener
rind of 1 satsuma
75g two chick egg whites
100g Lidl light 5% cream cheese
1/8 tsp vanilla bean paste
10g Myprotein maple syrup
To Decorate:
Method
Preheat oven to 175C.
Add boiling water to cover the dates and set aside to soak.
Mash banana with pumpkin, add the whole egg and beat. Add the pumpkin spice syrup, mixed spice and grated satsuma rind.
Blitz the dates in their water and add.
Mix the baking powder with the blitzed oats and stir in well to the wet mixture.
In a separate bowl, whisk the egg whites until soft peaks form. Fold through the mix well, making sure everything is combined, being careful not to knock too much air out.
Pour into a lined loaf tin and bake for 25-30mins on low, until top is golden brown and a skewer comes out clean. The loaf should rise up but once out of the oven will come down again.
Leave to cool on a wire rack and set aside.
While the loaf is baking, make the topping. Take the cream cheese and add the vanilla bean and maple syrup – beat well, and pop back into the fridge until you're ready to serve.
Spread the chilled cheesecake mix over the loaf, sprinkle with the seeds and nibs, and slice into 6 generous slices.
Enjoy!