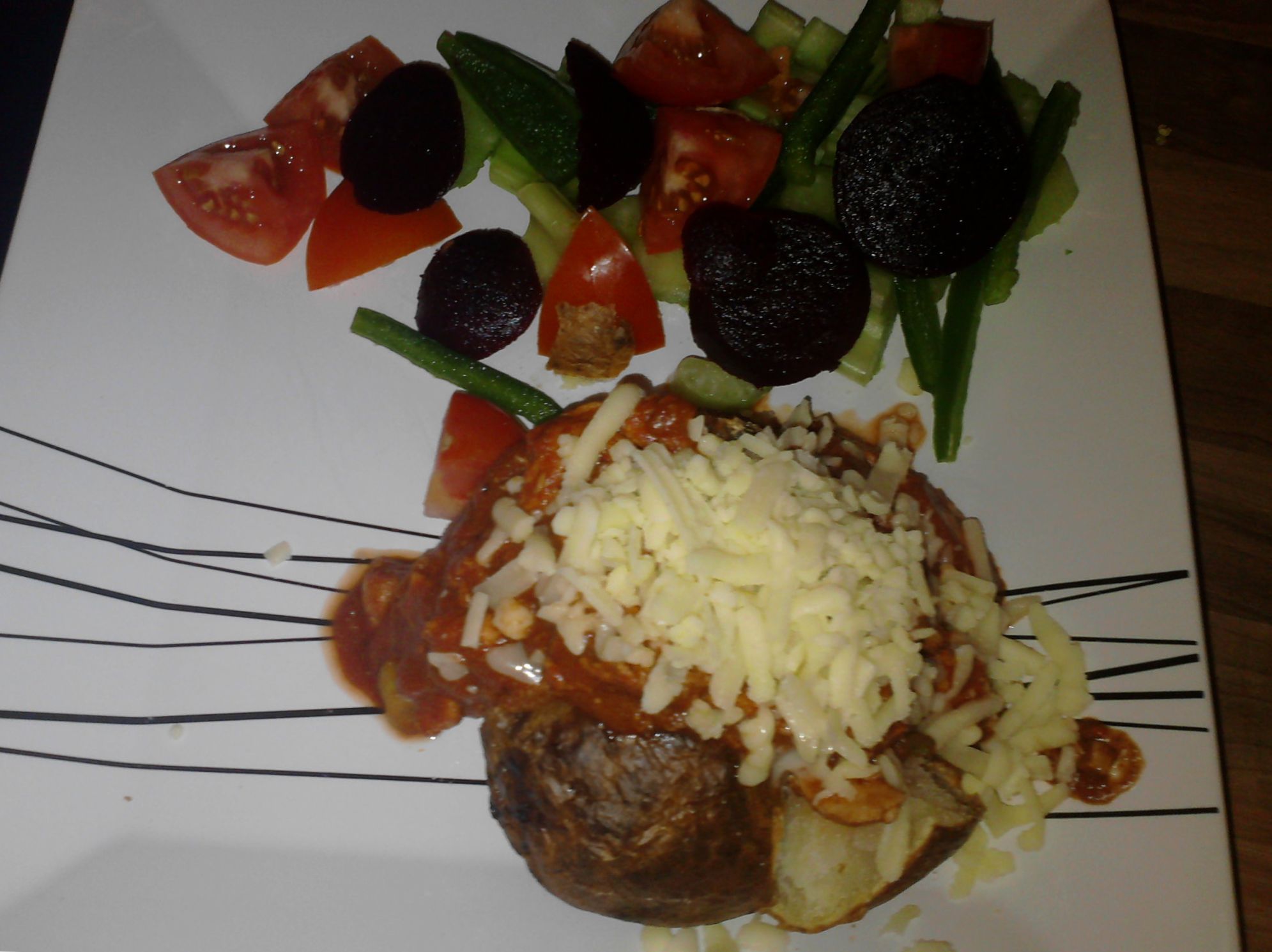 A jacket potato, full of flavour!  This is 2 points on No Count, although you could swap the pepperoni for a cooked meat that is free – you'll lose the spice but it won't use any points.  The topping is 2 points, if tracking, but you will need to weigh and track your potato.
Ingredients (serves one):
a baking potato
26g Protein cheese, grated
3 slices Tesco pepperoni with paprika, garlic and chilli (2 points)
a red onion, finely chopped
10 cherry tomatoes, halved
a handful of spinach
Method:
Cook the jacket potato.
When the potato is nearly ready, spray a pan with Frylight and cook the onion for about 4 minutes. Add the tomatoes and cook for a further 3 minutes, stirring occasionally.
Cut the slices of pepperoni into small pieces and add to the pan with the spinach. Season and stir for a couple of minutes.
Take the cooked potato and slice it in half. Sprinkle half the cheese over it, add the pepperoni mixture and then sprinkle on the rest of the cheese.
Cook on 180C for 5 minutes, to allow the cheese to melt.
This could be served with a side salad.