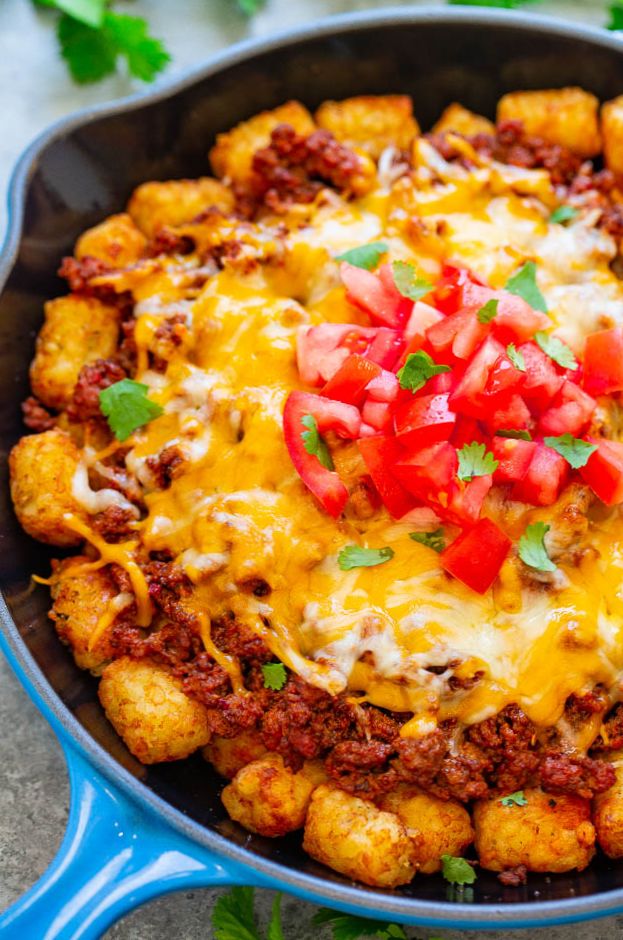 'Tater Tots' were invented in 1953 as a way of using the excess potato shavings that came from making frozen French fries. They are usually deep-fried, but this No Count version uses an Airfryer.  (They can be baked in the oven but they're not quite as good.) They are great for dipping or as an extra with a salad.
They are free on No Count and just 4 points for all of them, if tracking.  Share them between four of you for just 1 point each!
Ingredients (serves 4):
125g potatoes (weight before peeling)
a tbsp fresh, chopped parsley
50g Protein cheese (26g per person is free)
half an onion, blitzed in the food processor or 2 tsp onion granules.
Method:
Peel the potatoes and cut into large chunks. Wash them to remove some of the starch.
Parboil the potatoes for about 10/15 minutes before mashing.
Add the parsley, cheese, onion and season to taste. Mix it all together.
Shape the mixture into small cylindrical pieces and place in the Airfryer.
I cooked them in the airfryer, on 190C, for about 15 minutes. (I'd cook them for 10 minutes and then check before putting in the additional time.)
Serve and enjoy!
Served here with a pesto dip and gammon salad.
No Count Pesto Dip (serves 2) – 2 tbsp low fat cottage cheese, 1 tbsp low fat natural yogurt and 14g Tesco reduced fat red pesto (7g per person is free).