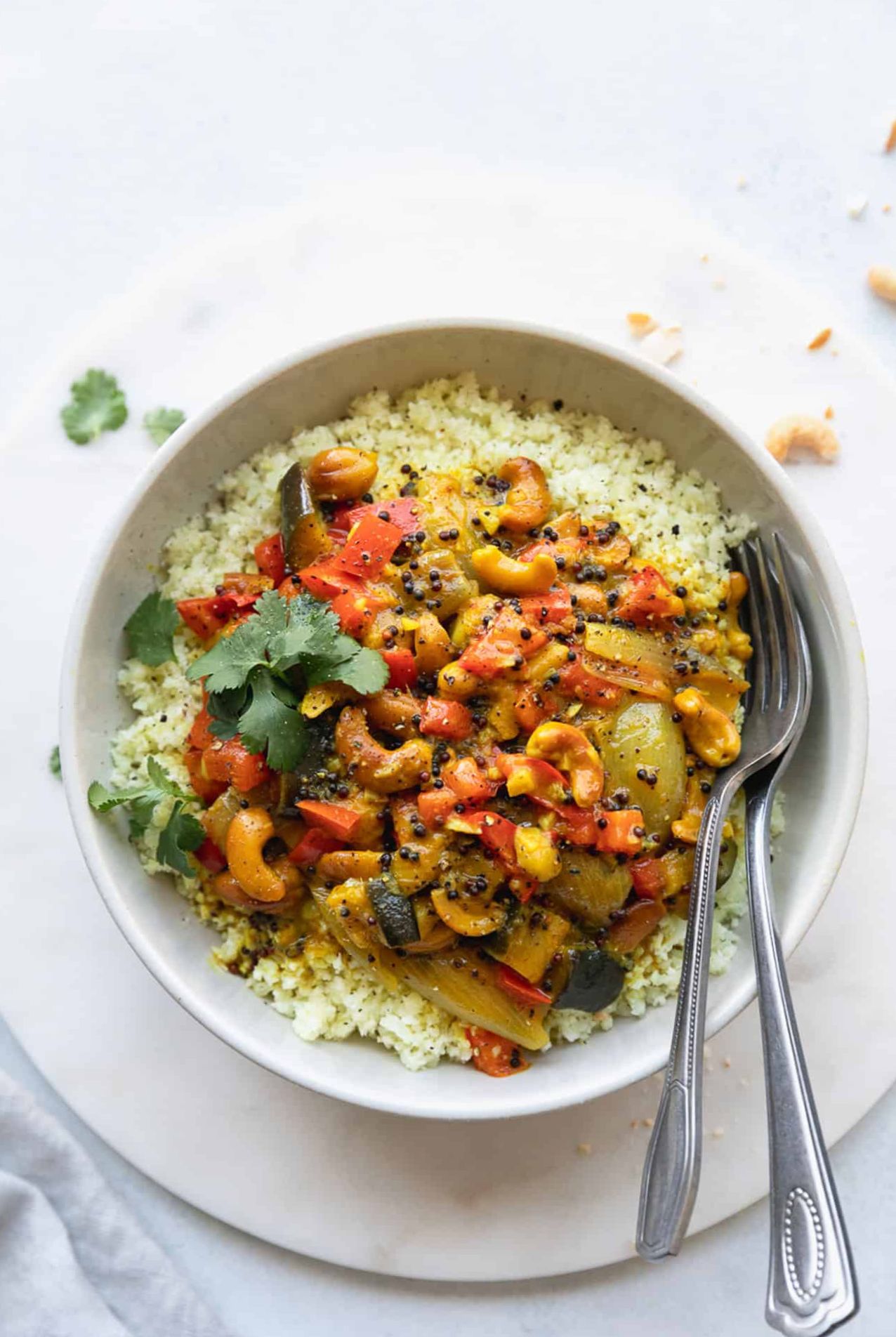 Many thanks to Marie for this fabulous-looking fruity curry recipe   It is free on No Count and 0sp on WW Freestyle!
Ingredients (Serves 4)
an onion (chopped)
2 garlic cloves, minced
1 tbsp Madras curry powder (mild or medium curry powder if you like it less hot)
calorie controlled cooking spray
an aubergine  (diced)
a red pepper (diced)
a green pepper (diced)
a mango (de-stoned and chopped)
8 cherry tomatoes
8 chestnut mushrooms
a tbsp low salt soya sauce
a tsp black onion seeds
a banana (chopped) – yes, a banana: it thickens the sauce and adds sweetness
350g of passata
Method:
Fry the onion and garlic in spray oil until soft, add a little water if it sticks. Add the curry powder and cook for 1-2 minutes.
Add aubergine, peppers and mango. Cook for a couple of minutes then add the tomatoes and mushrooms whole.
Add the remaining ingredients: soy sauce, black onion seeds, banana and passata. Either simmer for 30 minutes (or until the vegetables are soft and the sauce is thick) or pop in the slow cooker for 3-4 hours (depends on your slow cooker). You may need to add extra water.
Served here with cauliflower rice.
The mango and banana add a lovely sweetness and thicken the sauce.  This freezes well too.
(Photo courtesy of Marie)