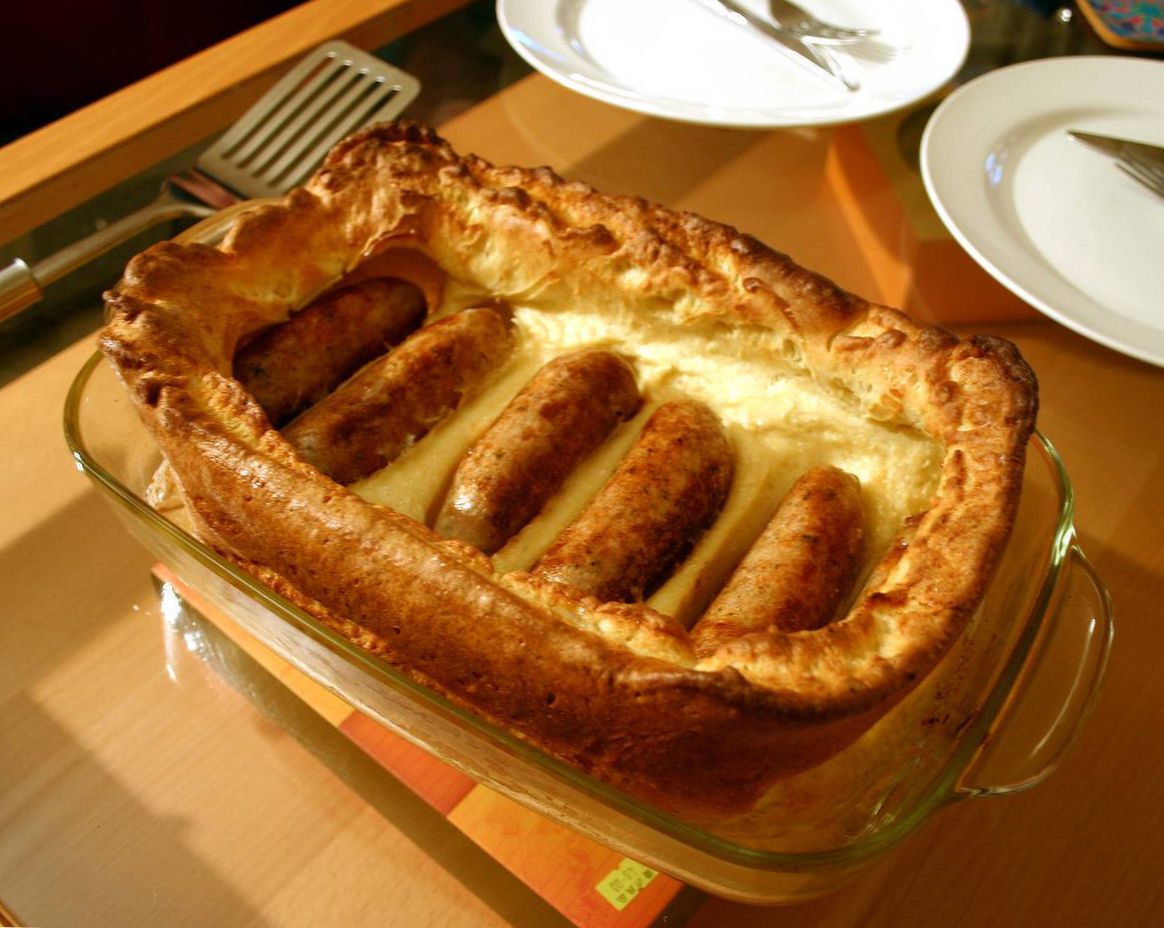 I've really missed this dish while doing No Count and don't know why it's taken me so long to come up with a recipe!  At just 2 points per person, it's one to try!
Ingredients (serves 2):
an onion, thinly sliced
150g butternut squash, cut into small pieces
8 Heck Chicken Italia sausages (4 points)
100g oats, blitzed in food processor
3 eggs
300ml skimmed milk
2 tsp wholegrain mustard
Method:
Pre-heat the oven to 180C.
Lightly fry the onion for a couple of minutes.
Put the sausage and butternut squash in a baking dish (spray the dish with Frylight first). Add the onion.
Mix the eggs, milk and wholegrain mustard together and add to the oats. Season and whisk.
Pour this mixture over the sausages, squash and onion.
Cook in the oven for 45 minutes.
Served here with new potatoes, a selection of vegetables and gravy made from chicken stock and Bisto (for 1 point).