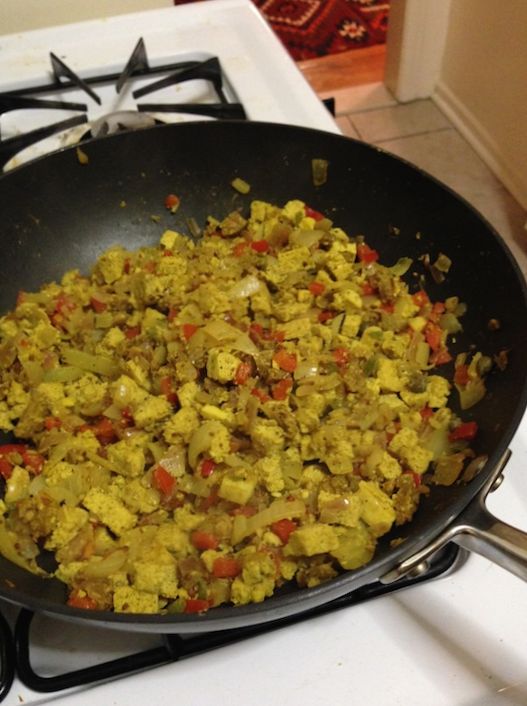 When I was a Veggie, scrambled egg on Hovis was a 'go to' No Count breakfast; now I am Vegan this is a lovely alternative.
Ingredients (serves 2):
clove of garlic, semi crushed
2 tsp of your 'healthy' oil
block of silken Tofu (450-500g)
fresh mixed herbs
paprika
freshly ground black pepper
Method:
Squeeze the excess liquid from the Tofu and break up into 'scramble'.

Heat the oil and fry the bruised garlic for 1-2 minutes. Remove the garlic.

Fry the Tofu in the garlic oil on a medium heat for 3-4 minutes until starting to brown.

Remove from heat and stir in your fresh herbs; just use what you have – I grow basil, sage, thyme, coriander, chives and parsley. If you don't have fresh, buy some frozen then you always have some in.

Sprinkle with paprika and pepper.