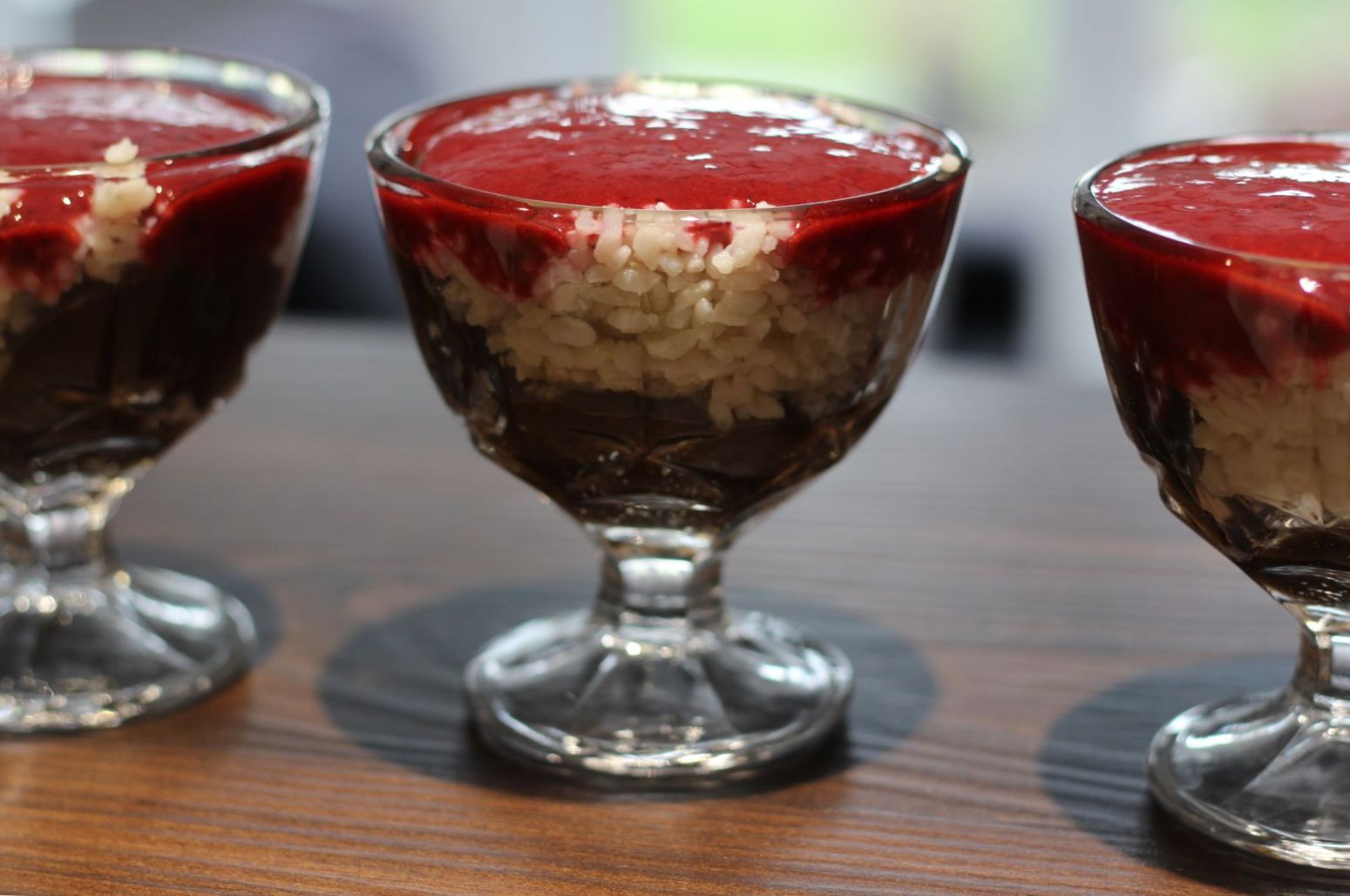 Thank you for another great recipe Marie!
This is free on No Count.
Ingredients  (serves 4):

100g brown Basmati rice
800ml soya/ unsweetened almond milk
tbsp Truvia sweetener ( or equivalent e.g. Splenda)
grated nutmeg
Method:
Pre heat the oven to 160c (140c fan) gas mark 3.
Put the rice and sweetener in a large casserole dish. Stir in the milk and add the grated nutmeg.
Cover and cook for 2 – 3hours. Check and stir every 30 – 45 minutes as time taken will depend on your oven and how thick you like your pud: you may have to add more milk.
I serve with frozen or fresh berries which I cook gently until the juices run and add a little Truvia and half tsp of vanilla paste or essence ( I like the paste better). You could also use my fruit spread for 1sp.