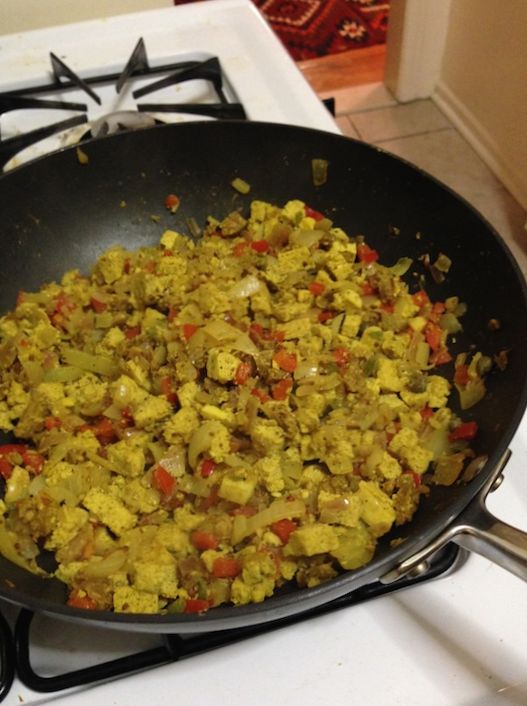 Many thanks to Marie for her latest addition to the vegan lunch menu!  This is free on No Count as long as you use a low calorie cooking spray, such as Frylight.  The scrambled tofu is also free on WW Flex but you would have to point any bread/baked beans you served it with.
Ingredients (serves 1):
half a pack of firm tofu, drain and scrunch through your fingers to look like scramble
a small onion, finely chopped
a clove of garlic, crushed
sea salt flakes
freshly ground black pepper
a good pinch of turmeric
a tsp soy sauce
a tsp olive oil/Frylight
Method:
Fry the onion and garlic until soft and starting to go brown.
Add the scrambled tofu and cook until warmed and starting to go brown and crispy.
Add seasonings, turmeric and soy sauce and cook for another minute.
Enjoy!
Served here with 2 slices of medium-sliced Hovis and baked beans.  It is also delicious served with baked cherry vine tomatoes and portobello mushrooms. Good additions to the mix are sweet peppers and spinach.