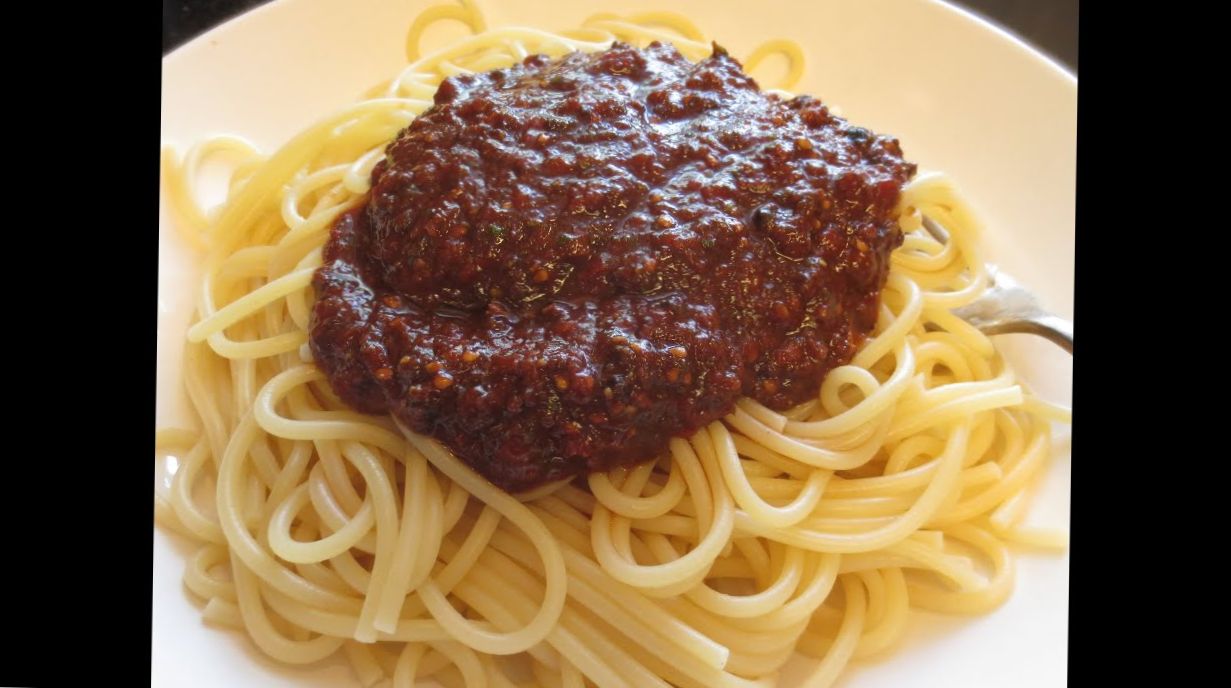 This is a really great, simple tomato-based sauce.  You can have it on its own with wholewheat pasta, or add roasted veg, chick peas: whatever you fancy!
Ingredients (serves 2 – 3):
an onion, chopped
2 tsp of healthy oil from your allowance or low cal spray
a carton of passata
fresh thyme leaves (about a tbsp)
180g of wholewheat pasta, such as penne
Method:
1.  Fry the onion gently, in the oil, until soft but not coloured.
2.  At the same time cook the pasta in plenty of boiling water.
3.  Add the passata to the onion and simmer gently for 10 minutes.
4.  Add the thyme and pasta once cooked.
Enjoy!