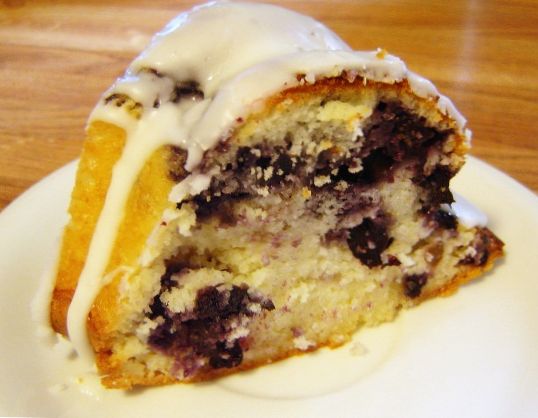 I've adapted the recipe from the new WW Bakes book to make this cake just 2 points a slice on No Count (a slice is an eighth of the cake).  Altering the amount of flour used made the cake quite dense and it benefited from some of the blueberry juice to moisten it.  It was very tasty though!
If following WW Freestyle, each slice would be 4 points.
Ingredients (serves 8):
80g Flora Lightest (or other low fat spread that is 1sp for 10g)
1 tbsp olive oil
3 heaped tsp Sukrin Gold (or other NC sweetener)
3 eggs
100g low fat natural yogurt
the grated zest of one lemon
1 tsp vanilla extract
80g self-raising flour
40g Ready Brek
60g oats
250g blueberries
½ tsp icing sugar – to decorate (optional)
Method:
Pre-heat the oven to 180C.
Put the Flora, olive oil, Sukrin Gold, eggs, yogurt, lemon zest in a bowl and whisk together. (I used a hand-held blender.)
In a separate bowl, mix the flour, Ready Brek and oats.
Fold the flour mixture into the first bowl until you have a smooth mixture.
Add half the blueberries and stir in.
Pour the mixture into a loaf tin (I used a silicone one) and place in the oven for 35 – 40 minutes.
Remove from the oven and use a skewer to check it is cooked all the way through. Leave for 10 minutes before turning out on a wire rack to cool.
Put the remaining blueberries in a pan, with a lid, and add 50ml water. Cook on a low heat for about 5 minutes and then set aside to cool.
When the cake is cool, spoon the blueberries over the top and sprinkle with icing sugar.
Enjoy!