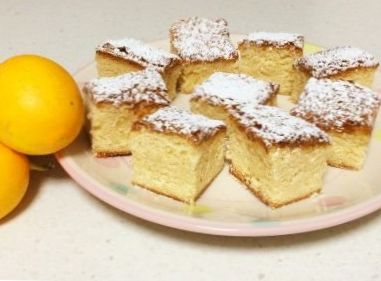 These blondies have a delicate and subtle flavour and it's taken me three attempts to get them right:-)  They've been tried and tested at work and meetings and finally been given the thumbs up:-)  They're just 1 point each on No Count.  If following WW Freestyle, divide them into 10 pieces and they will be 1 point each or 2 for 3 points.
Ingredients (makes 8):
50g ready oats (eg: Asda Ready Oats/Ready Brek)
10g self-raising flour
2 tsp sukrin gold (or other sweetener)
1 banana, pureed
1tsp baking powder
3 medium eggs
100g fat free natural yoghurt
2tsp vanilla extract
a pinch of salt
15g white chocolate chips
the zest and juice of two lemons (save some of the zest to sprinkle over the top)
13g of dessicated coconut
Method
Mix the egg yolks, lemon zest and juice, banana, vanilla, sukrin and yoghurt.
Lightly whisk the egg white and fold in.
Add the oats, flour, coconut, baking powder and salt and mix well.
Reserve appx 1/2 of the white chocolate chips until the end and add the other 1/2 into the mix.
Pour into a greaseproof papered brownie tin, add the rest of the white chocolate to the top and sprinkle over the remaining lemon zest.
Bake on 180C for 20 mins. (Check that a skewer comes out clean.)
Allow to cool in the brownie tin before putting on a cooling rack.
Cut into portions and enjoy!
I've also made this recipe and added blueberries which is a great alternative!