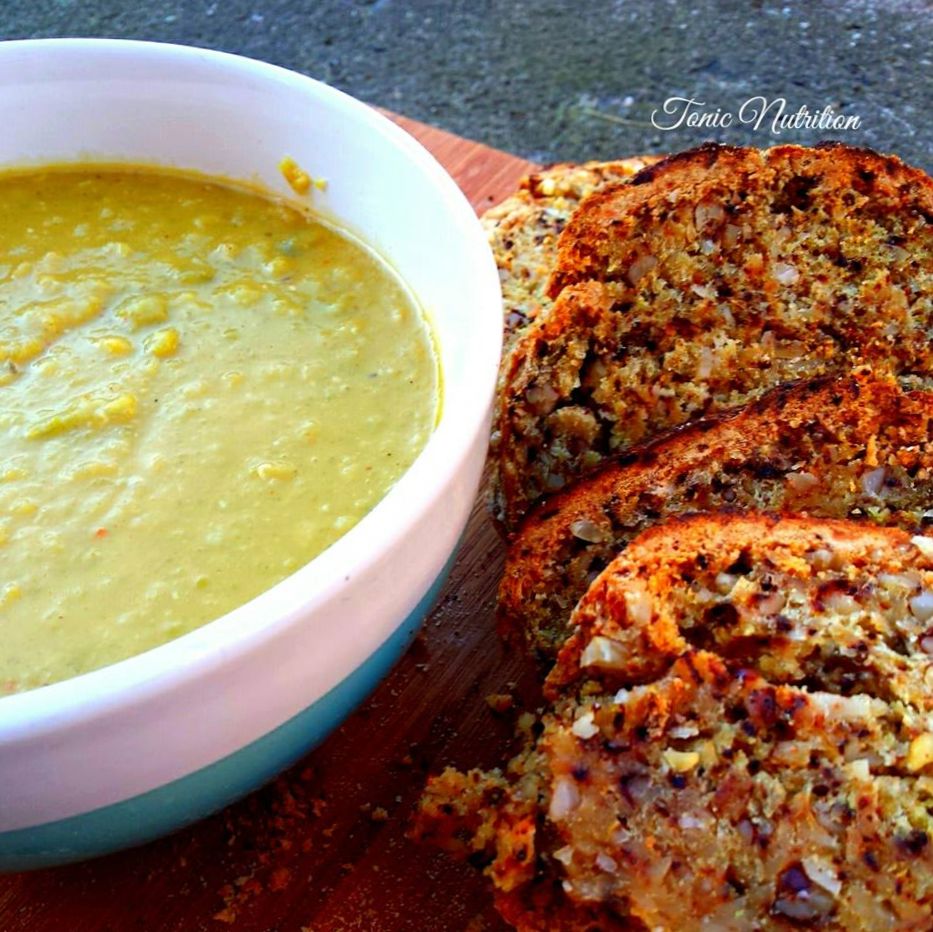 Many thanks to Marie for letting me have this recipe yesterday. I thought I'd send out straight away for those of you who are vegans/vegetarians or those who just fancy a meat-free day. This is a lovely filling loaf which makes at least 6 portions and is free on No Count or WW Flex.
Ingredients:
175g whole green or brown lentils
110g yellow split peas
570ml vegetable stock
1/2 tsp Herbes de Provence
Frylight (or tbsp of healthy oil from daily allowance)
a medium onion, peeled and chopped
1/2 green pepper, deseeded and chopped
2 carrots, peeled & chopped
2 sticks of celery, chopped
1 fat clove of garlic, crushed
egg replacer for 1 egg (Vegan) or 1 egg (Vegetarian)
2 tbsp chopped parsley
seasoning
Method:
Preheat the oven to 190C, or gas mark 5, grease and line a 2lb loaf tin with baking parchment.
Bring the stock to the boil in a large saucepan, add the split peas and simmer (covered) for 5 minutes.
Add the herbs and lentils before simmering (covered) for 25-30 minutes or until the liquid has been absorbed and the peas and lentils are soft. Add water if needed.
In another pan heat oil/Frylight and fry the vegetables gently until golden and soft – it will take about 10 minutes.. Add a splash of water, if needed, to prevent sticking.
Combine the lentil mixture and vegetables, then add the parsley, egg replacer/egg and seasoning.
Press the mixture into the lined, greased tin, cover with foil and bake for 40 minutes.
Serve on a roast dinner, with chips/wedges or cold with salad. I slice into about 6 slices and freeze any extra.  Enjoy!