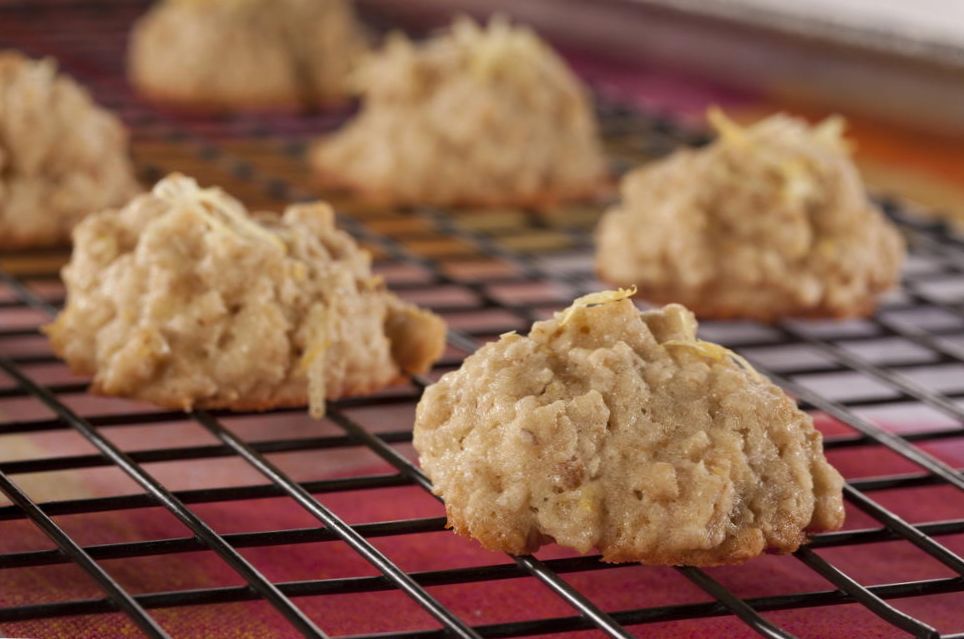 These 'biscuits' are great on their own, or you could make a dip (eg: blitzed strawberries) to dip them into.  A drizzle of choc shot also works a treat and makes the closest thing I've managed to a chocolate digestive on No Count! (You would need to add a point for every 2 tsp of choc shot used.)
No Count: free
Ww Freestyle: 2sp each
Ingredients (makes 11-12):
85g Mornflake oatmeal
80g blitzed oats
20g chia seeds (3g per person is free)
2 flat tbsp Splenda/Truvia/Natvia/Canderel
a pinch of salt
a pinch of bicarbonate of soda
1 tbsp olive oil
the zest of two lemons
the juice of one lemon
30g plain flour for rolling out the dough (5g per person is free)
Method:
Pre-heat the oven to 180C.
Mix the oatmeal, oats, sweetener, lemon zest, chia seeds, salt and bicarbonate of soda in a bowl.
Stir in the oil, lemon juice and 50ml hot water.
Scatter the 30g plain flour on the kitchen top and roll out the dough. Use a pastry cutter to cut out 11-12 'oaties'. (This can take some getting used to as the oats make the pastry much stickier than if you'd used flour.  It's ok to cut out a few of biscuits and then re-roll the pastry to do another few etc…)
Place on a non-stick baking tray and bake in the oven for about 10 -15 minutes.
If tracking, I would use 80g plain flour instead of the 80g blitzed oats for the same number of points.
You could make them without the sugar and lemon and serve them with the hummus or beetroot and mint dip.  You would need to add a bit more water though.  (See the 'Bruschetta and Dips' recipe in the Lunch section.)
With 4g of Jim Jams Hazelnut Chocolate Spread on each biscuit (8g for 1sp):
No Count: 2 for 1sp
WW Freestyle: 1 for 3sp and 2 for 5sp