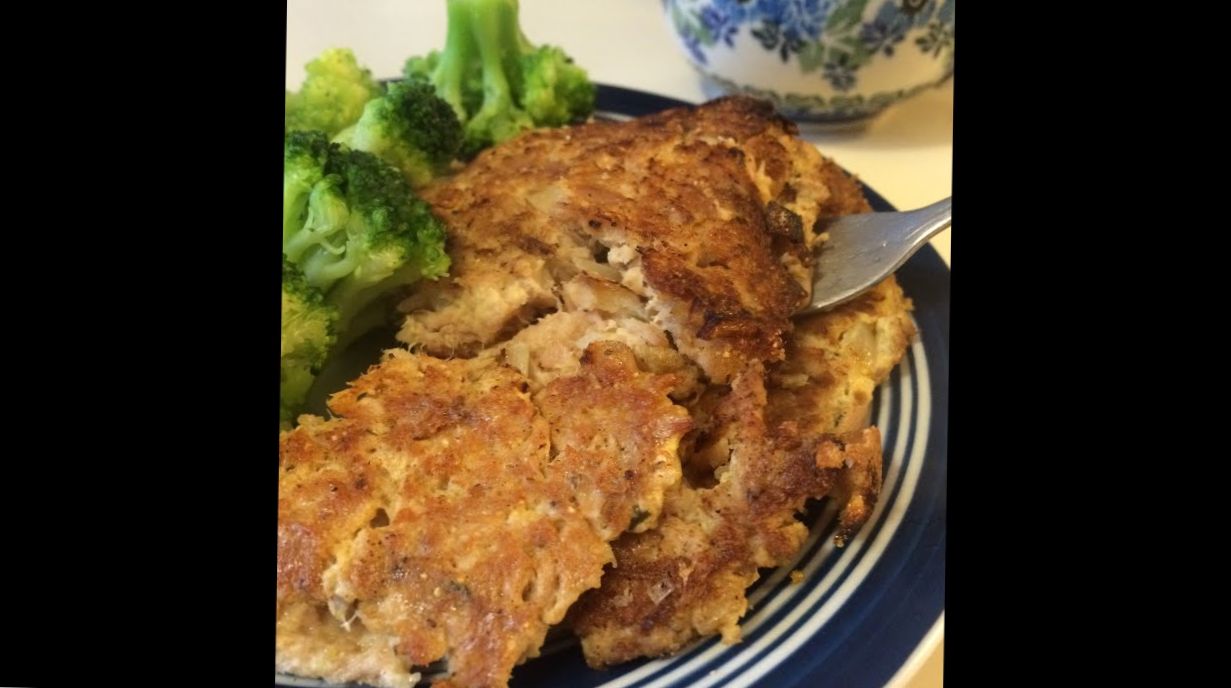 A very tasty dinner that does take a little bit longer to prepare but it is worth it. These are absolutely delicious!  They are free on No Count and 3 points each if tracking.
Ingredients (makes 9):
600g potatoes (peeled and chopped weight)
4 fish fillets – I used 2 smoked haddock and 2 cod
2 leeks, finely chopped
2 slices Warburton's brown medium sliced bread, blitzed into breadcrumbs (you can use any bread on the No Count list)
a heaped tbsp Yeo Valley 0% crème fraiche
the zest of a lemon
1 tbsp capers, chopped
2 tbsp parsley, finely chopped
an egg, whisked
20g plain flour (5g per person is free)
1 or 2 tbsp olive oil
Method:
Cook the potatoes then drain and mash them. Mix in the crème fraiche and season well.  Leave to cool.
Spray a frying pan with Frylight and cook the leeks for five minutes. Set to one side to cool.
Cook the fish in boiling water for 7 – 8 minutes. Drain and leave to cool.  When it is cool enough to handle, break it into large flakes and leave to cool completely.
Combine the fish, leek and potato and add the parsley, lemon zest and capers. Season to taste.
Shape the mixture into 8 fishcakes, put on a tray and cover. Leave in the fridge for at least half an hour.
Prepare three bowls – one with the breadcrumbs, one with the egg, one with the flour.
Coat each fishcake very lightly in flour, then in the egg, then in the breadcrumbs. Cover the fishcakes and rest in the fridge for a further 30 minutes.
Heat the olive oil in a frying pan/wok and fry the fishcakes for about 4-5 minutes on each side. (You might need to do these in two batches, using 1 tbsp olive oil for each batch.)
If you find the fishcakes look cooked on the outside but haven't warmed all the way through, put them in the microwave for a minute or two.
Ready to be cooked: