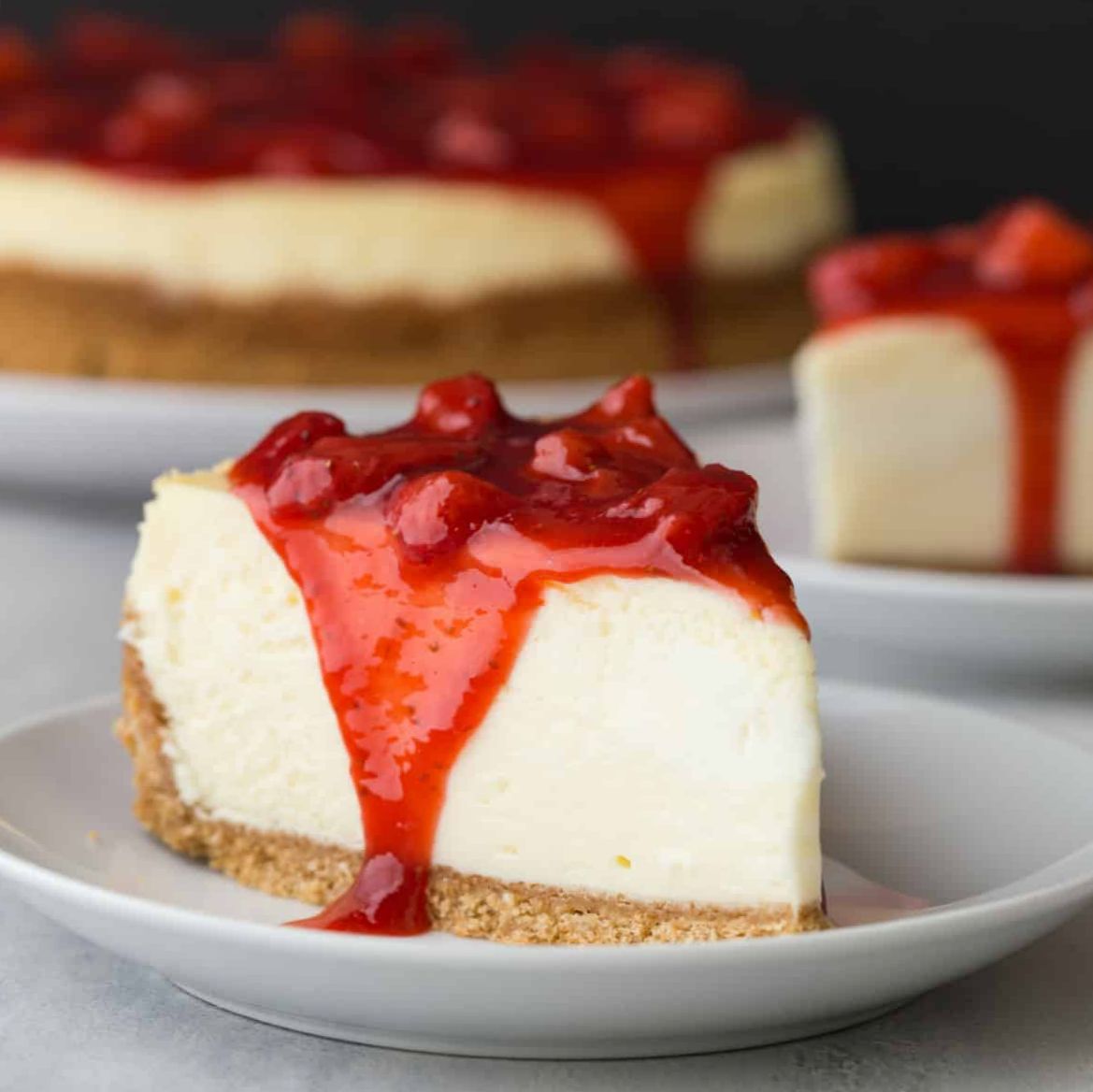 A cheesecake was one of the very first desserts I tried to create on No Count late last year but I was struggling with the base as I couldn't use biscuits.  Now that we have the lemon oaties, they create a perfect cheesecake base for all you No Counters out there.
The whole cheesecake is just 4 points on No Count.
If tracking, it would be 6 points a slice if you cut it into 6 pieces.  The topping is just 9 points; the majority of points are in the base.  I would suggest using a 1 or 2 point biscuit to replace the lemon 'oaties' for all you trackers out there.
Ingredients (serves 6 or 8):
8 lemon oaties (last week's recipe)
40g Flora light, melted (or other margarine that is 4sp for 40g)
1 tbsp MyProtein sugar-free maple syrup (available online)
500g fat-free quark
96g Philadelphia lightest soft cheese (16g per person is free)
100g Yeo Valley 0% crème fraiche
a sachet of strawberry sugar-free jelly
60g Natvia icing mix (available online)
a couple of strawberries
Method:
Put the lemon oaties in a plastic bag and bash with a rolling pin until they are in crumbs (I enjoyed this bit).
Put the crumbs in a bowl with the Flora and sugar-free syrup, and mix.
Pour this mixture into a cake tin with a removable bottom. (I used an 8 inch cake tin.) Press the mixture down to form the base.  Place this in the fridge for an hour or two.
Next make the topping. Place the Philadelphia, crème fraiche and quark in a bowl and use a hand whisk to mix it all together.
Add the sugar-free jelly and icing mix and whisk again.
Pour this on top of the base and smooth the top with a knife.
Place into the fridge for an hour or two.
Top with a couple of sliced strawberries just before serving. Enjoy!