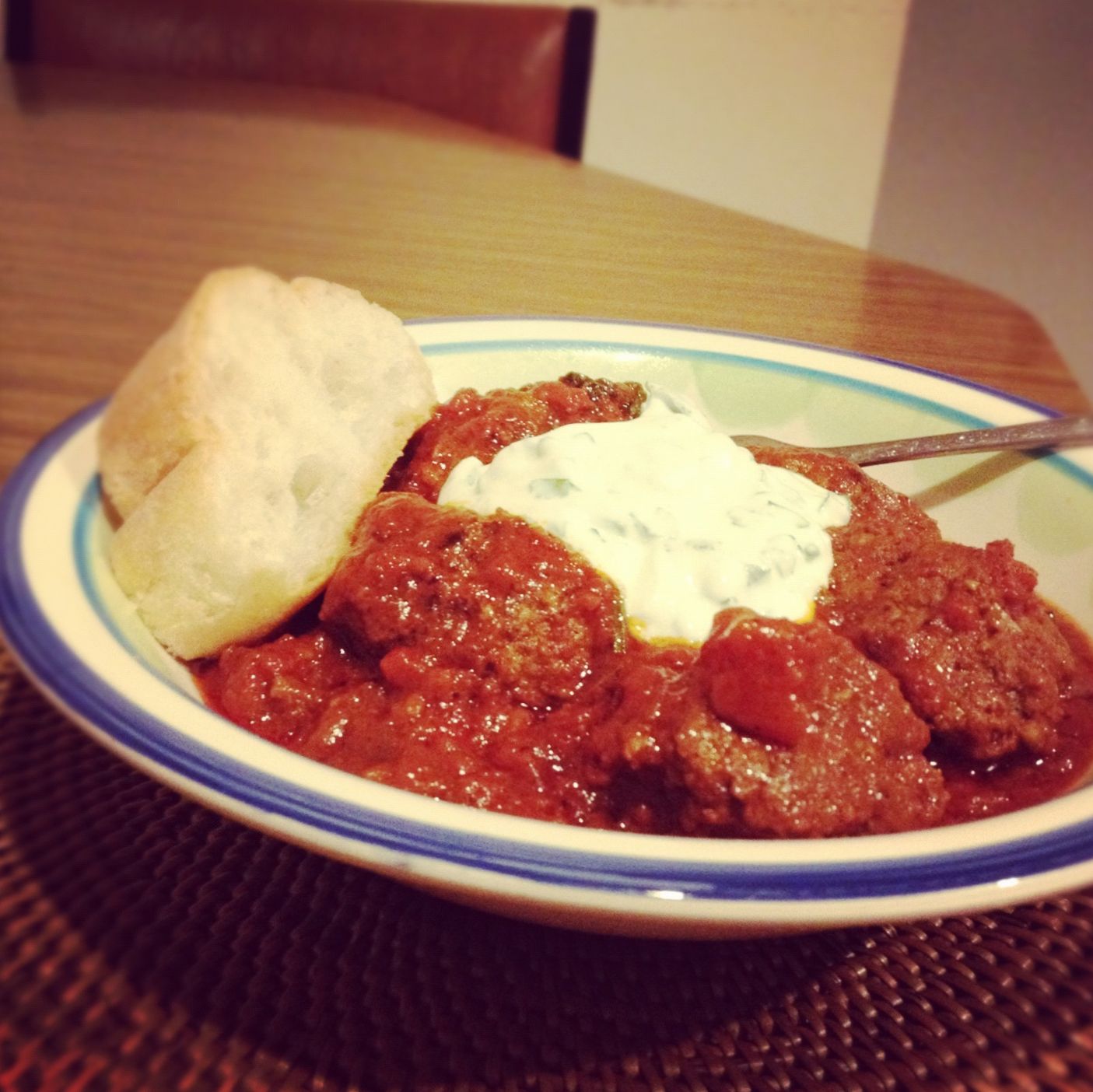 This is the first time I've ever tried to make koftas – or eat them for that matter.  I just wish I'd tried them sooner, they taste delicious in this spicy tomato sauce.  The whole meal is free on No Count.  If tracking, the koftas and sauce come to 5 points.  You would need to weigh and track whatever they were served with.
Ingredients (serves 4):
500g beef mince 5% fat
a red onion, finely chopped
a large egg
a tsp ground coriander
a tbsp chopped mint leaves or 1 tsp dried mint
a tbsp olive oil
a garlic clove, crushed
2 x 400g tins chopped tomatoes with herbs
3 tsp harissa paste
1 tsp Splenda
Method:
Soak 8 wooden skewers in cold water for about half an hour.
In a bowl, mix the mince, egg, onion, coriander and mint. Season to taste.
Shape the mixture into 8 'sausages' and then thread a bamboo skewer through the centre of each.
These could be cooked on the bbq or grilled. I grilled them for about 15 minutes, turning occasionally.
To make the sauce, heat the oil in a large frying pan or wok.
Add the garlic and cook for one minute.
Add the tomatoes, harissa paste and sugar. Season to taste.
Simmer for about 20 minutes, with no lid on.
Served here with couscous and quinoa, and a drizzle of 0% fat Greek style yogurt.