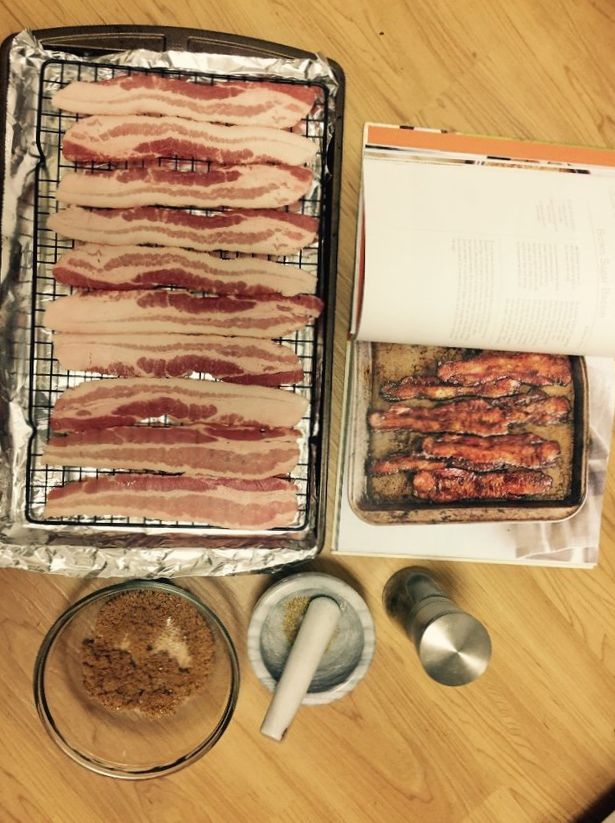 This is an old and trusted favourite which is free on No Count.  If tracking, it is 4 points or 6 points (with skimmed milk).
Ingredients (serves 2):
1 cooking apple, peeled and chopped
1 tsp lemon juice
1 clove
pinch of cinnamon
Truvia ( or equivalent) to taste
60g porridge oats
400ml unsweetened Soya milk
To serve:
splash of Soya milk
2 heaped teaspoons of Soya yogurt
a pinch of ground mixed spice
Method:
Place the apple  in a small lidded pan along with a tsp water, lemon juice, clove and cinnamon.
Cover and cook gently for 5 minutes until the apple is soft and starts to break up. You may have to add a little more water. Stir in your sweetener to taste. Cover to keep warm.
At the same time put the oats in a non stick pan and toast over a medium to high heat for a couple of minutes, until they smell fragrant and toasty.
Add the milk, turn the heat down, slowly bring to the boil and simmer for 8-10 minutes until cooked and creamy. You may have to add a little water if too thick. Divide between two bowls and top each with apple, yogurt and spice, add a splash of cold milk.
You can make the compote ahead: it keeps in the fridge for a day or two. If you want to save time, omit the toasting and cook porridge in the microwave.