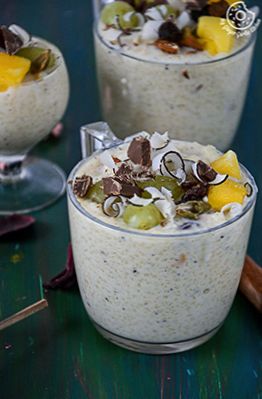 I've been meaning to try this for a while – it's a larger version of my raspberry puddings that were posted a while ago.  I came across a picture of a similar pudding in the new WW Flex cookbook which gave me the idea of adding the flaked almonds. It was delicious, a really filling pudding, and given the thumbs up by mum and mil!  A quarter of this is free on No Count and a half would be 1sp (because of the almonds).  If following WW Freestyle, a sixth would be 3sp and a quarter would be 4sp.
Ingredients (serves 4 – 6):
100g oats (blitzed in the food processor)
3 eggs
400ml skimmed milk
a flat tbsp Splenda (or other sweetener)
a tbsp sugar-free maple syrup (I used the Myprotein one, available online)
a selection of fruit
8g flaked almonds (or 12g if serving 6 people)
Method:
Pre-heat the oven to 190C.
Mix the oats and Splenda.
Whisk the milk, sugar-free syrup and eggs together and pour into the oat mixture. Whisk this together.
Pour into a non-stick oven tin – I used one that was 9 inches in diameter.
Place in the oven for 15 minutes.
Remove from the oven and place the fruit in the mixture – I used raspberries and blackberries but you could use blueberries or cherries as well.
Place back into the oven and cook for a further 35 to 40 mins. (Keep checking it as you need to make sure that the centre is cooked through.)
Remove from the oven and scatter the almonds over the top.
Serve with low fat natural yogurt for no points or you could use a few points on low fat custard.
Enjoy!
NB:  If you haven't already done so, please read the information about blitzed oats in the FAQ section of the website.