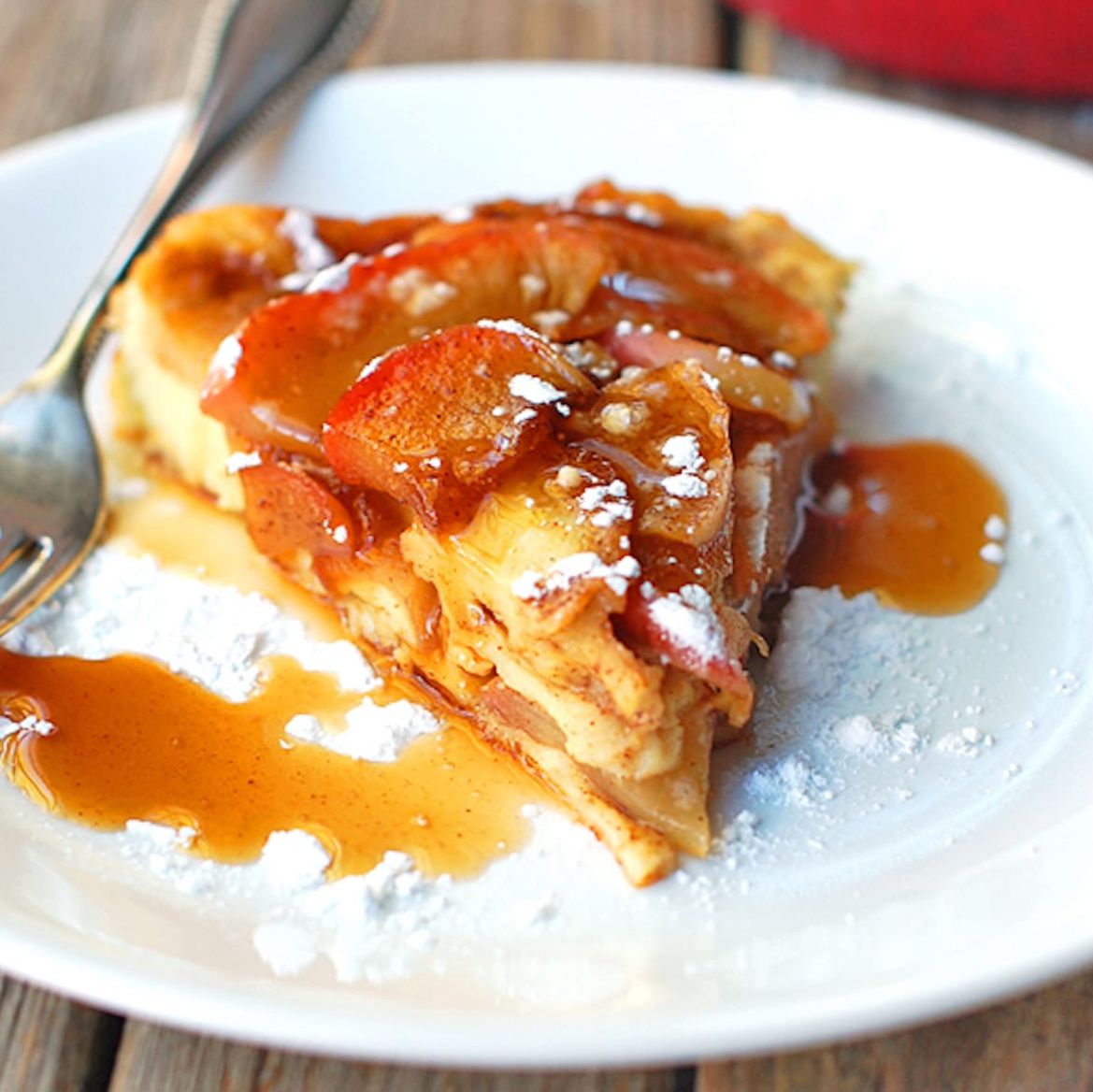 This recipe involves cooking the pancake in the oven rather than in a frying pan on the hob.  It makes a slightly thicker pancake which is great as a dessert idea.  The pancake itself is free on No Count but I drizzled over 4 tsps choc shot making the whole thing 2 points.  If tracking, the whole pancake would be 11 points (plus any choc shot you add to it).
Ingredients (serves 6):
75g blitzed oats
240ml skimmed milk
a tsp salt
2 flat tbsp Splenda
2 tsp ground cinnamon
2 large eggs
1 tsp vanilla extract
2 tsp lemon juice
2 apples, peeled and chopped into small pieces
Method:
Preheat the oven to 190C.
Mix together the oats, 3 tsp Splenda, salt and 1 tsp cinnamon.
Whisk in the milk, eggs and vanilla extract.
Set to one side while you cook the apples.
Spray a frying pan with Frylight. Add the apple and lemon juice, and fry for about 5 minutes.
Remove from the heat and stir in 2 tsp Splenda and 1 tsp cinnamon.
Transfer the apples to an ovenproof dish and pour the batter over the top. Bake for about 25 minutes.
Drizzle with choc shot (optional). I also sprinkled the top with Natvia icing mix (available online).