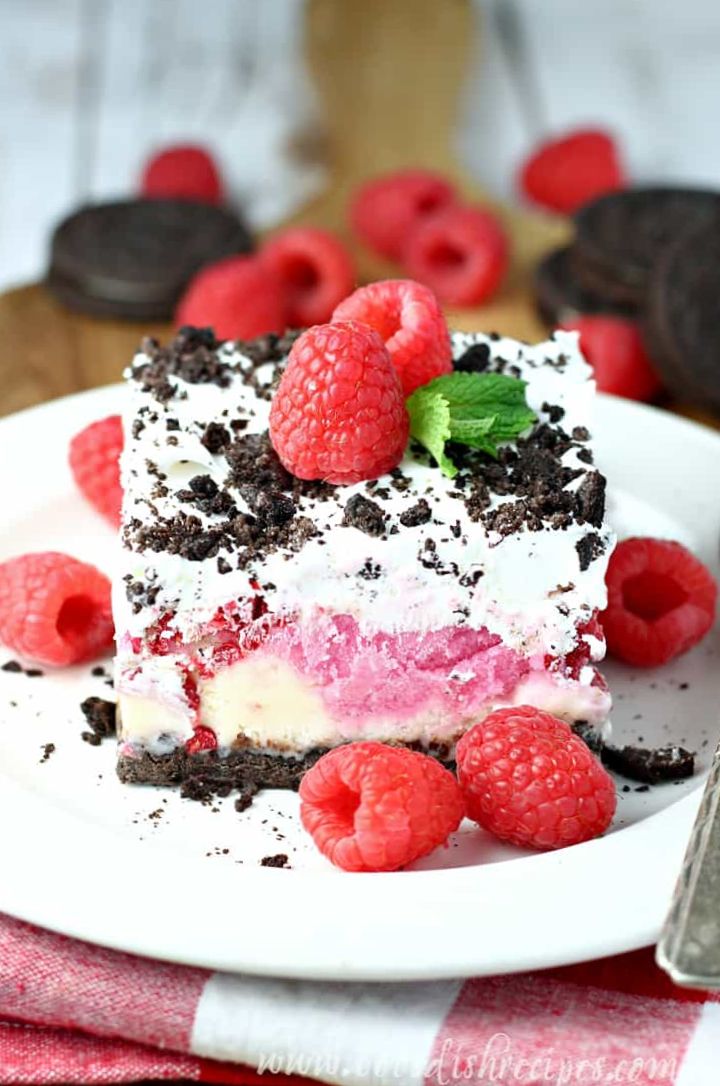 I stumbled across this idea while trying to make the raspberry ice-cream.  It can be quite tart if there isn't enough sugar added but it's a very refreshing dessert for one of our warmer days.  They are free on No Count and also free if tracking.
Ingredients (makes 2):
200g Total 0% fat Greek yogurt
150g frozen raspberries
2 tbsp Splenda (may need to adjust according to taste)
a selection of fresh fruit, of your choice
Method:
Mix the raspberries and yogurt together before blitzing in a food processor.
Put the mixture in a bowl and stir in the sugar. (Keep tasting as you do so.)
Put a quarter of the mixture into a glass, add some fruit before topping with another quarter of the mixture and more fruit.
Do the same with the second glass. Enjoy!