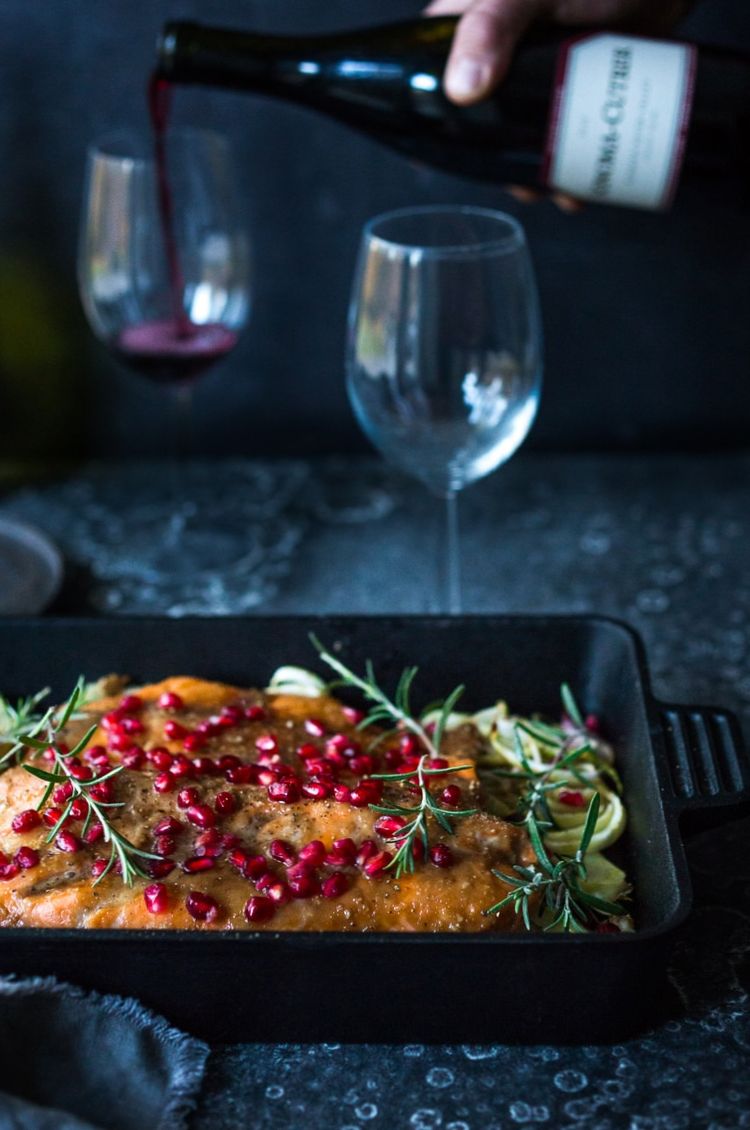 Many thanks to Mands (@mands5781) for another delicious recipe of hers.  She usually makes this dish on either Christmas Eve or Boxing Day to keep things light during all the indulgences, but it would be great for any occasion – including Easter.
You could adapt the crumb easily – using lemon rind instead of clementine, which goes perfectly with a meaty white fish like cod or haddock.
This meal is free on No Count but you might want to exchange the wholemeal bread for a seeded slice of bread which would make the recipe 1 point per portion.  If following WW Freestyle, the salmon is free but you would need to weigh and point any potatoes you served it with.
Ingredients (serves 4):
500g salmon side fillet
a slice of wholemeal medium-sliced bread (Hovis, Warburtons)
15 cranberries, chopped (fresh, raw)
1 clove garlic, grated
2 clementines, rind only
1 sprig rosemary
1 sprig parsley
a pinch of black pepper
Method:
Preheat oven to 190C.
Foil a dish and lay the salmon into it, skin side down.
Toast the bread and, once cool, pop it into a food processor with the garlic, rosemary and parsley and blitz to a crumb.
Mix in the chopped cranberries, clementine zest and pepper, and spread over the top over the fish.
Bake for about 20mins until cooked through – check the middle of the fillet to ensure it's cooked through but not overcooked.
Portion into 4 and lift off with a fish slice – the skin should stick to the foil and the fish will come off easily without it.
Mands served this with fresh, steamed lemon veggies and some garlic air roasted potatoes – all free on No Count.
(Photos courtesy of Mands.)