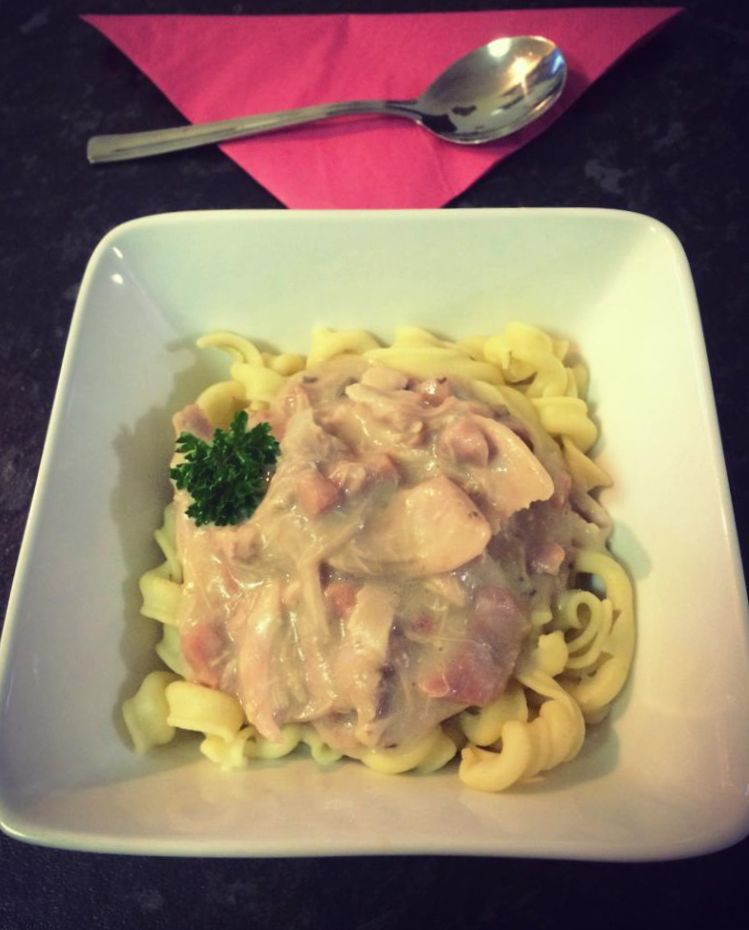 Another great dish that is quick and easy to make – lovely to walk in to the smell of this cooking after a busy day!  It is free on No Count or 2 points if tracking (you would also need to weigh and track any potatoes).
Ingredients (serves 4):
4 chicken breasts, cut into chunks
4 flat tbsp oatbran
a tsp mixed herbs
a pack of small button mushrooms
8 bacon medallions, cut into pieces
8 shallots
600ml chicken stock
1 tbsp white wine vinegar
50g frozen peas
Method:
Put the oatbran in a bowl, add the mixed herbs and season.
Add the chicken pieces to the oatbran mixture and mix, coating the pieces with the oatbran.
Put these chicken pieces into the slow cooker with the mushrooms, shallots, chicken stock, white wine vinegar, bacon medallions and season.
Cook on Low for four hours. Add the peas for the last 15 minutes.
Served here with new potatoes, carrots and peas.  The Yorkshire pudding is 2 points.