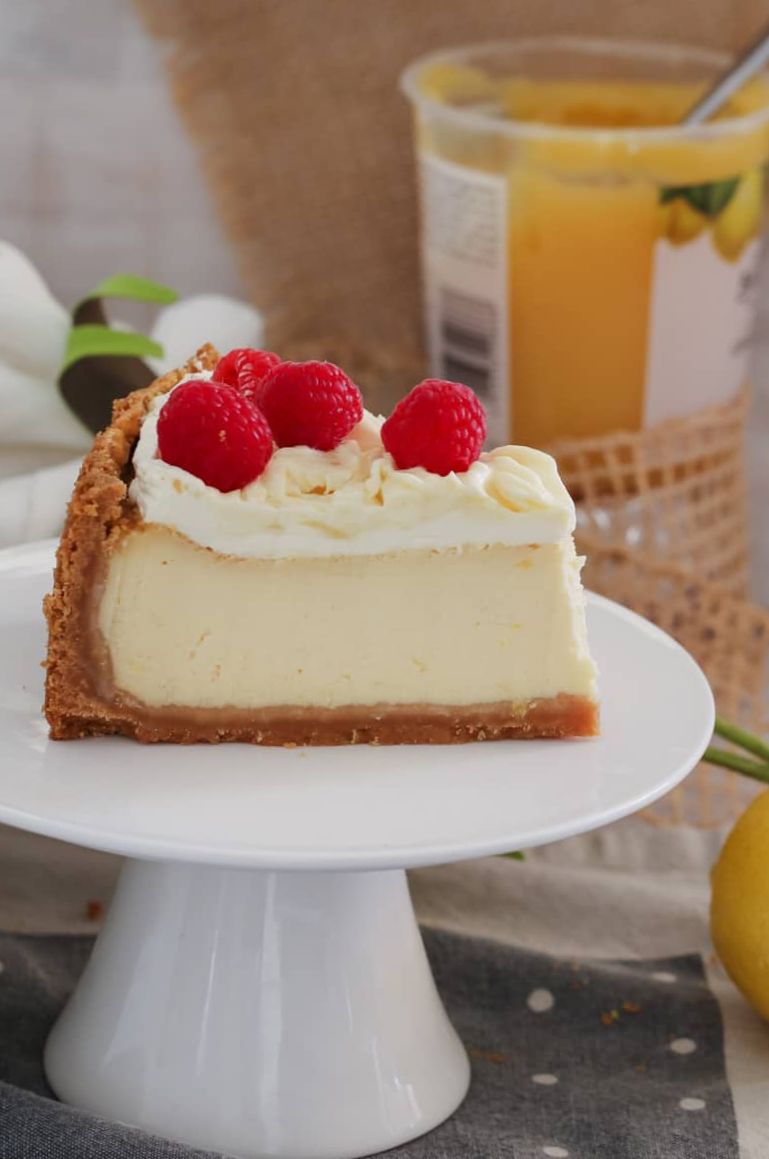 This makes a gorgeous dessert – especially served with the blended strawberries and a selection of fresh fruit.  On No Count, the whole cheesecake is 9 points so I would count it as 1 point per portion if you divide it by 8.
If tracking, the whole cheesecake is 9 points so it would depend on the size of the slices as to how many points it would be.
Ingredients (serves 7 or 8):
4 egg yolks
4 egg whites
100g Natvia Baking Pack
150g Philadelphia lightest soft cheese
200g quark
the juice and zest of 4 lemons
2 tbsp plain flour
Method:
Preheat the oven to 160C.
Put the lemon juice, Natvia and egg yolks in a bowl and whisk for 4 – 5 minutes.
Add the Philadelphia and quark and whisk until smooth.
Stir in the lemon zest before sprinkling over the flour and stirring in.
Whisk the egg whites in a separate bowl until the mixture forms stiff peaks and then fold into the cheesecake mixture.
Pour the mixture into a round ovenproof dish. I used a silicone one with a pattern on the bottom – hence the design on the top of the cheesecake.
Bake in the oven for about 40 minutes, but do check regularly – it should be golden brown on top when ready. (If overcooked it can be a bit dry.)
Leave the cheesecake in the oven to cool down, with the oven door open.
Turn out onto a plate and slice into portions – enjoy!
I've used Natvia Baking Pack in this recipe  As much as you like can be used for no points, but it is on the expensive side – you are probably best searching Google for the best deals of the day.