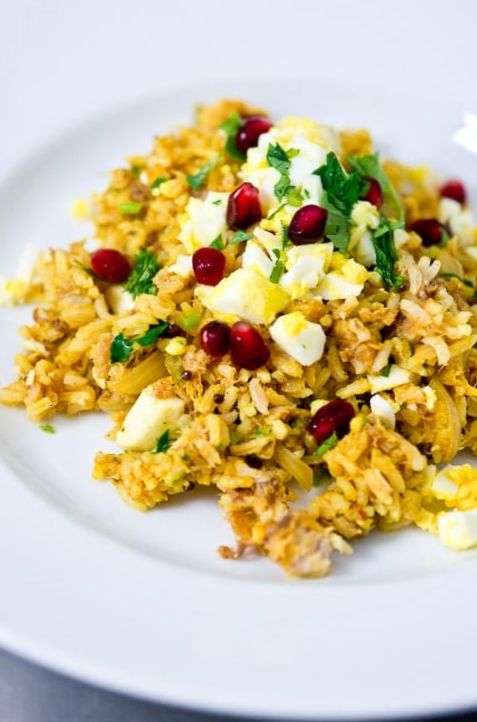 No Count Kedgeree
This was amazing with such a variety of flavours.  It probably doesn't need the egg but then it wouldn't be kedgeree:-)  It's free on No Count and 5sp if tracking.
Ingredients (serves 4):
4 skinless salmon fillets (cut into thinnish pieces)
200g brown rice
4 medium eggs
1 onion (thinly sliced)
1 green pepper (thinly sliced)
16 cherry tomatoes (halved)
60g split red lentils
3 tsp mild curry powder
1 tsp ground turmeric
500ml fish stock
Method:
Cook the rice separately – I usually boil brown rice for 30 – 40 mins so it's quite soft.
Boil the eggs for 7 – 8 mins.
Spray a wok or deep frying pan with Frylight and cook the onion and pepper for 5 mins.
Stir in the curry powder and turmeric.
Add 400ml of the stock, as well as the tomatoes and lentils, and simmer for 10 mins.
Add the fish and season.  Add the remaining 100ml of stock if needed.  Simmer for another 10 mins, or until the fish is cooked.
Stir in the cooked rice and serve.  Top each serving with an egg cut into quarters.